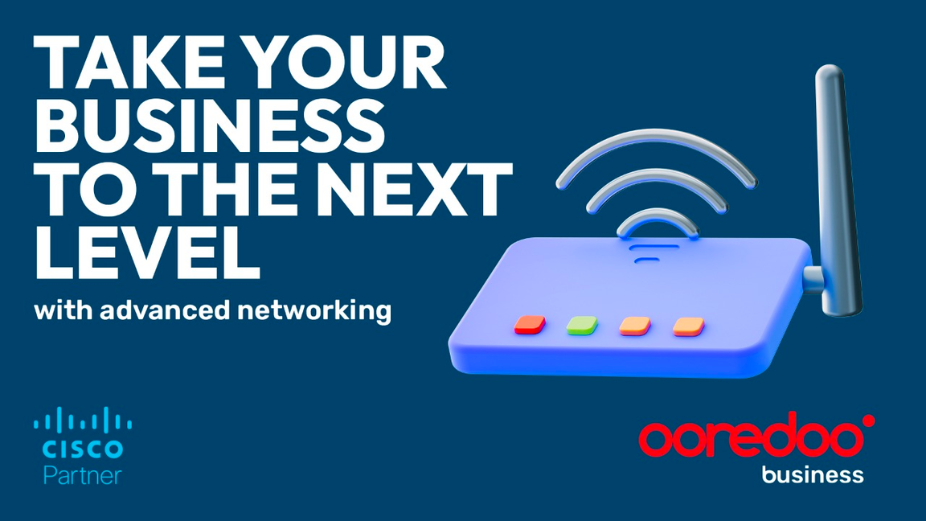 Learn how Cisco SD-WAN can help prepare your organisation for success in the digital era! In a collaborative initiative with Cisco, Ooredoo Maldives is hosting the "Cisco SD-WAN Webinar with Ooredoo Business".
This 60-minute webinar will be held at 10am on Thursday, 8th September 2022.
The cloud era has transformed networks in many ways with security, applications, and user experience placing increased demands on IT ― often with limited resources and budgets.
Software-defined WAN (SD-WAN) offers an entirely new way to manage and operate WAN infrastructure, where connecting users and devices to applications has never been easier.
By moving toward a software-defined approach, you can easily manage your entire network from a centralised dashboard, quickly deploy new branches with any transport, and automate operational workflows.
Learn how you can reduce costs by up to 50% and provide a better user experience over any connection.
Below are some of the key benefits:
Flexibility
Application Performance
Centralised Control & Visibility
Cost Reduction
Security
To register for the webinar, visit ore.do/webinar.
For more information, email them at ooredoo.business@ooredoo.mv.