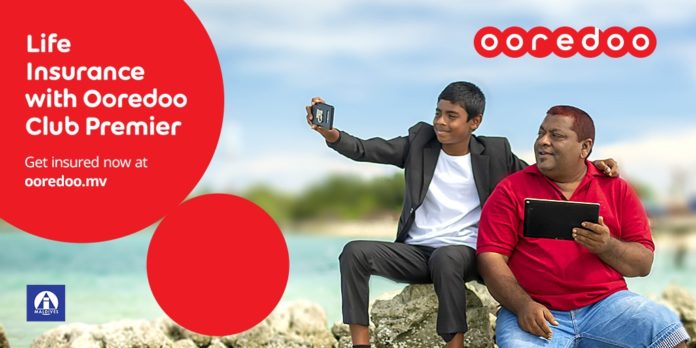 As part of its commitment to enriching lives, Ooredoo Maldives introduces free Life Insurance Services for Club Premier customers. Subsequently, the company has partnered with leading insurance provider Allied to soon provide Life Insurance Services for all Postpaid customers, at a very special rate.
Life Insurance services provides financial support to family members in the event of an unforeseen accident or demise. Through Allied's Life Insurance Plan, Ooredoo is able to offer customers coverage for:
Natural and Accidental Deaths
Permanent Disability due to Accidents
Partial Disability due to Accidents
Ooredoo Maldives CEO, Najib Khan said: "At Ooredoo, we continuously look for innovative ways to enrich the lives of our customers. Life Insurance is an important service that helps to make your family's future more secure, at a time of strong personal loss. We hope that this service will bring comfort to our customers, by assuring them with some security for the uncertainties in life."
Ooredoo Club Premier is a program that appreciates its top customers through premium personalised services and an array of exclusive deals tailored for their comfort and needs. As a special benefit, Ooredoo will be bearing the premium for Life Insurance for all Club Premier Customers. Customers can opt-in for this beneficial service through the Ooredoo Maldives website or by visiting Club Premier lounge.
Ooredoo Maldives, in partnership with Allied Insurance, will soon be providing a special rate for the Life Insurance of all Postpaid customers. For more information about the Life Insurance service including registering for the service, queries regarding claims, as well as the terms of the offer, please visit https://www.ooredoo.mv/club-premier/.