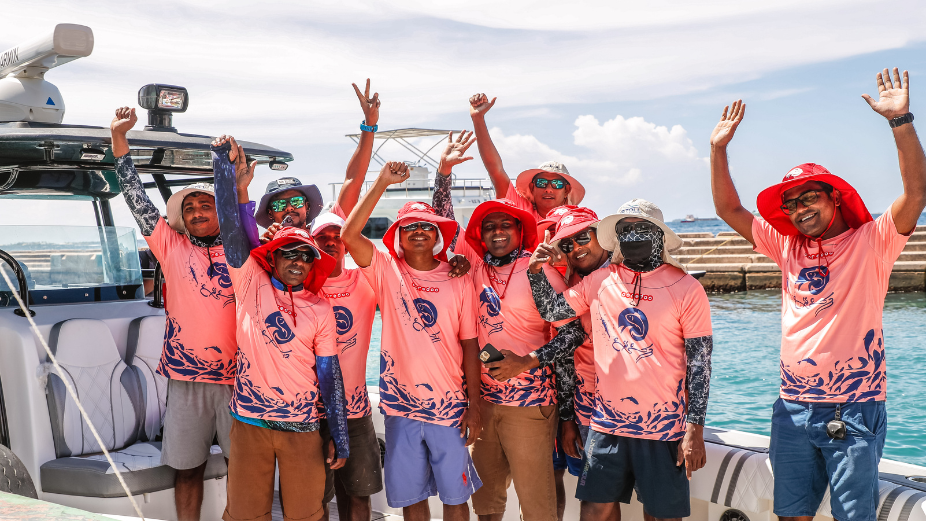 In an event highly anticipated by angling enthusiasts, the Ooredoo Mas Race 2023 is set to kick off tomorrow, with the participation of 34 competing teams. Notably, a remarkable 83 teams have registered their participation, setting a record for the highest number of entrants in the history of the Ooredoo Mas Race. This substantial turnout cements the event's stature as the preeminent fishing tournament on the national stage.
Scheduled to commence precisely at 2:30 pm from the Fishermen's Park, participating teams will embark on their angling journey with a shared objective of reaching Usfasgandu by 9 pm on the same day. While Usfasgandu serves as the primary fishing location, attendees can also indulge in a diverse range of entertainment activities, including the Boduberu performances by Habeys.
In commemoration of Ooredoo Maldives' 18th anniversary, the purview of the Mas Race 2023 has been expanded significantly, encompassing key locations such as Male City, Kulhudhuffushi, Addu, and Fuvahmulah. The competition is slated to unfurl in accordance with the subsequent timeline in each respective city:
Male: August 4th
Kulhudhuffushi City: 11th August
Addu: 18th August
Fuvahmulah: 25th August
With a spirited engagement projected from 34 teams representing the capital city, 23 teams hailing from Kulhudhuffushi, and 13 teams from Addu and Fuvahmulah each. Of notable mention is the continued participation of Stelco, reigning champions who etched their legacy by shattering the Ooredoo Mas Race record last year. Their unwavering involvement underscores their resolute commitment to retaining their coveted title.
The leading team will be receiving MVR 25,000, while the runner-up team will be awarded MVR 10,000, and the third-position team will earn MVR 5,000. Furthermore, the most distinguished male and female sailors will each receive MVR 1,000.