Ooredoo Maldives, as part of its efforts to assist the government of Maldives in easing the financial burden on people amid the covid19 crisis, has put in place key measures offering bill payment flexibility and support to its customers.
Ooredoo Maldives customers can request for bill pay extensions up to two months from bill generation date. Ooredoo will continue to assist customers who are facing financial difficulties at this time, with payment plans and additional flexibilities upon request.
Ooredoo will not disconnect service for customers who are registered as unemployed due to the COVID-19 pandemic, till the end of June 2020, unless the situation is resolved or alternative means of financial support become available to them.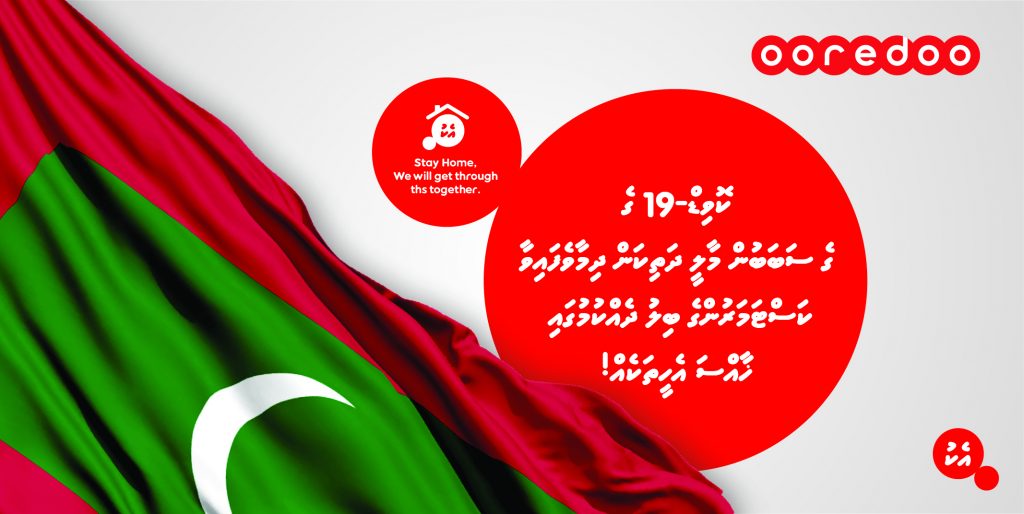 Ooredoo Maldives MD & CEO, Najib Khan said: "Across the globe, we are facing unprecedented challenges due to the ongoing coronavirus pandemic. While we work to overcome the strong challenges that the company is also facing during this crisis, our biggest priority remains the support we provide to our customers. Understanding the vital role of telecommunication in overcoming the current crisis and adjusting to the new way of life, our team will continue our immense efforts to provide quality and accessible services to communities across the nation"
Ooredoo Maldives has advised customers who require support due to financial hardships to contact them via http://ore.do/billsupport.