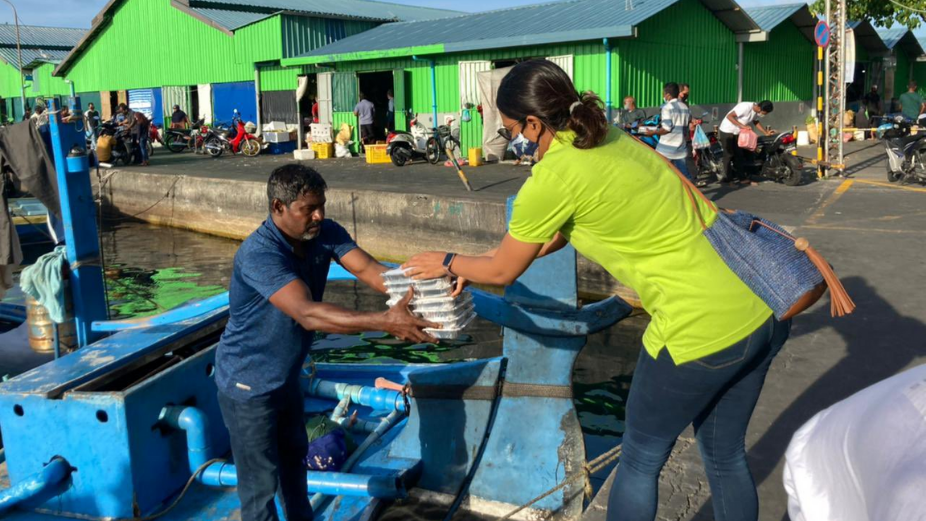 In the spirit of Eid, Ooredoo Maldives has partnered with local NGO, Mission for Migrant Workers (MMWM) to share meal packs with the expatriate community.
According to Ooredoo, 100 meal packs were shared with migrant workers on the day of Eid-al-Fitr.
The telecom giant had also partnered with MMWM during the month of Ramadan to distribute Iftar meal packs to expatriate workers every Friday of the month.