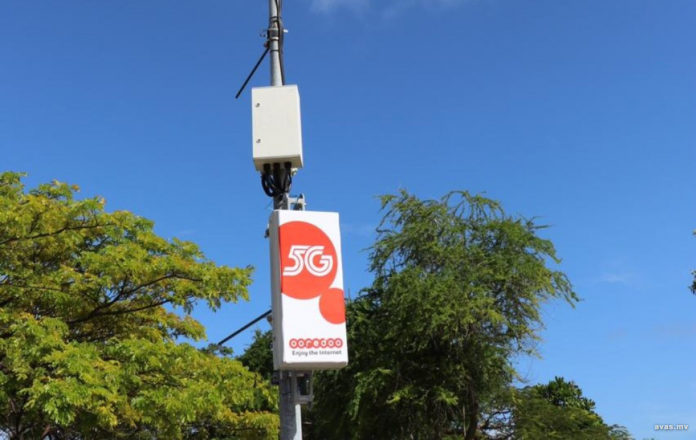 In the Maldives that is developing day by day in the digital promenade, Ooredoo has showcased their 5G which utilizes internet of things (IoT) and will take technology to greater heights.
The new revolutionary experience of 5G in 1.8 Gbps speed was showcased in the 'Color run' held on 23rd of November, and the service was inaugurated by the Vice President, Honorable Faisal Naseem. The service was demonstrated in the presence of the Vice President, multiple ministers and thousands of customers.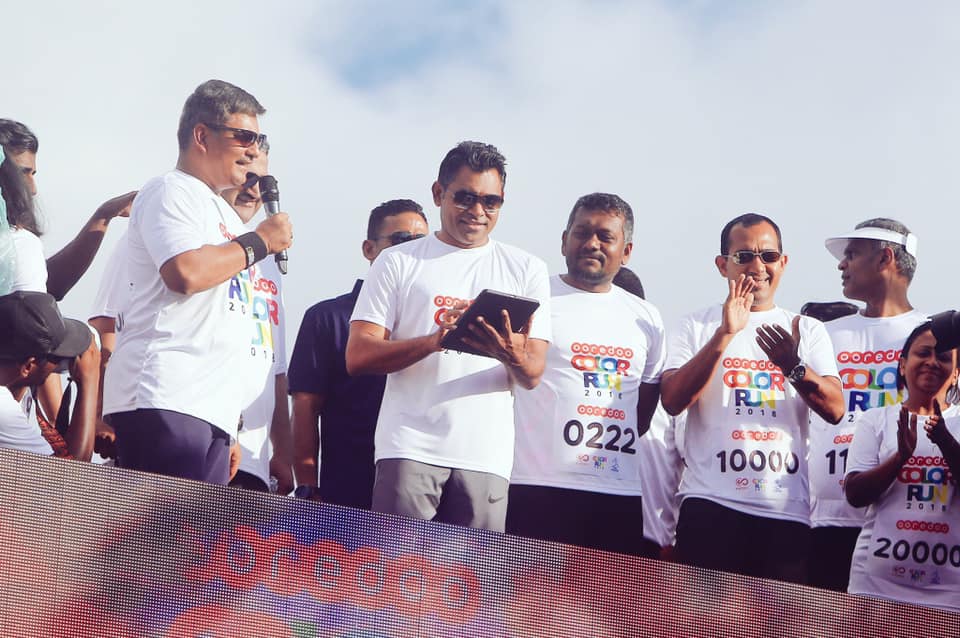 The 'Color Run' was held at Central Park of Hulhumale with over 5000 participants. As there is the fun of color play every 1 kilometer and since they do not hand out awards for those who finish early, this run became an opportunity to promote the fitness of the people and to have fun to the runner's heart's content.
From South Africa to the Arab countries to South Asia, Ooredoo is carrying out notable network modernization programs. According to Ooredoo, these programs are carried out to refine the digital experiences of the customers and, to lead the efforts made to distribute 5G services across the world.
Ooredoo proclaims that their companies top the efforts made to form the 5G ecosystem. Their work includes bringing network upgrades that lead to the human development and bring forth a revolution in the experiences that a customer goes through, and that this will prompt extensive inventions in a near future such as cars that run on 5G without drivers, flying taxis and delivery of goods with the use of a drone.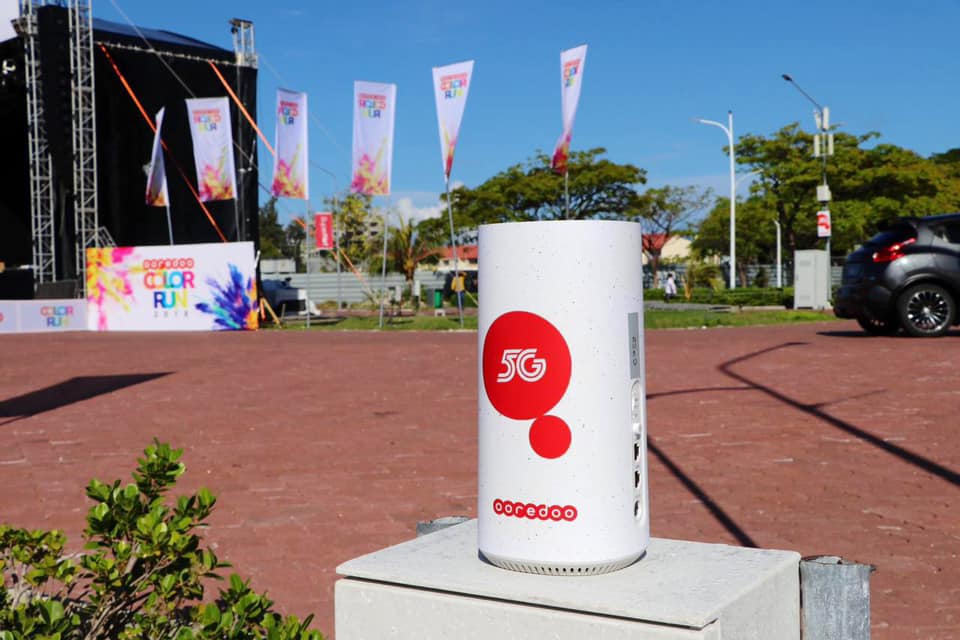 The CEO of Ooredoo Maldives, Najeeb Khan stated that "The first ever 5G network in the world was made live by Ooredoo in Qatar. This became a highly notable achievement for Ooredoo and the international telecommunications market. When the world is preparing for the important changes that will come with the arrival of 5G, Ooredoo is working on providing Maldivians with these comprehensive technologies."
In order to satisfy the ever-changing telecommunication needs of the customers, Ooredoo became the first ever operator to provide 4G+ to all the islands of Maldives. In addition to this, Ooredoo also transformed their network to full IP and enhanced the data experience of their customers. Oooredoo Maldives also received the 5G spectrum license during February 2018  and became the first company in Ooredoo group to receive this license.