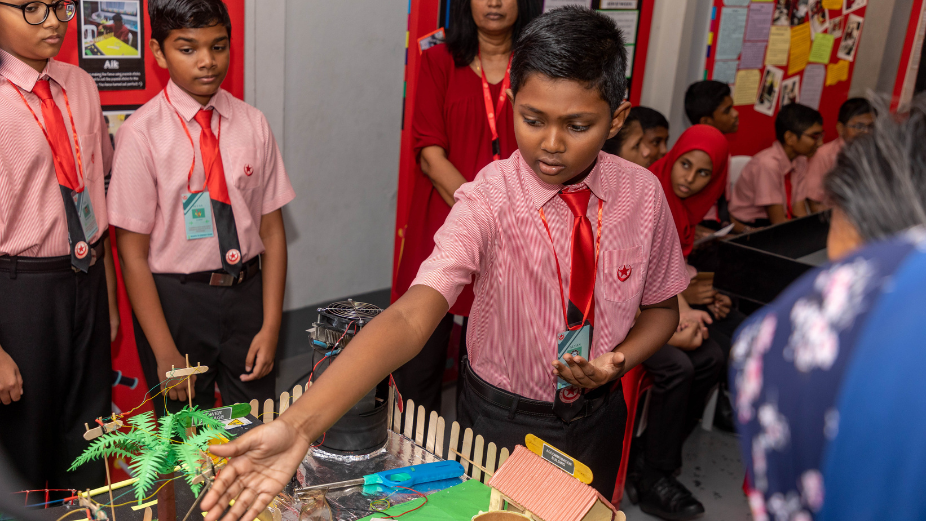 Ooredoo STEM Fair has commenced on 3rd March, featuring students from seven different schools across three categories: Novice, Junior, and Senior. The two-day fair, which aims to promote STEM education and awareness among students, kicked off today at Izzuddeen School Hall and will continue until 4th March 2023.
Schools participating in the event include Al Madhrasathul Arabiyyathul Islamiyya, Iskandhar School, Brightway International, Majeedhiya School and Kalaafaanu School. The first day of the fair (3rd March 2023) is dedicated to the judge's evaluation of the projects showcased at the event. Judging will occur on 3rd March 2023 from 2:30 pm till 10 pm. The fair will be open to the public viewing on while on 4th March 2023 from 10 am to 4 pm.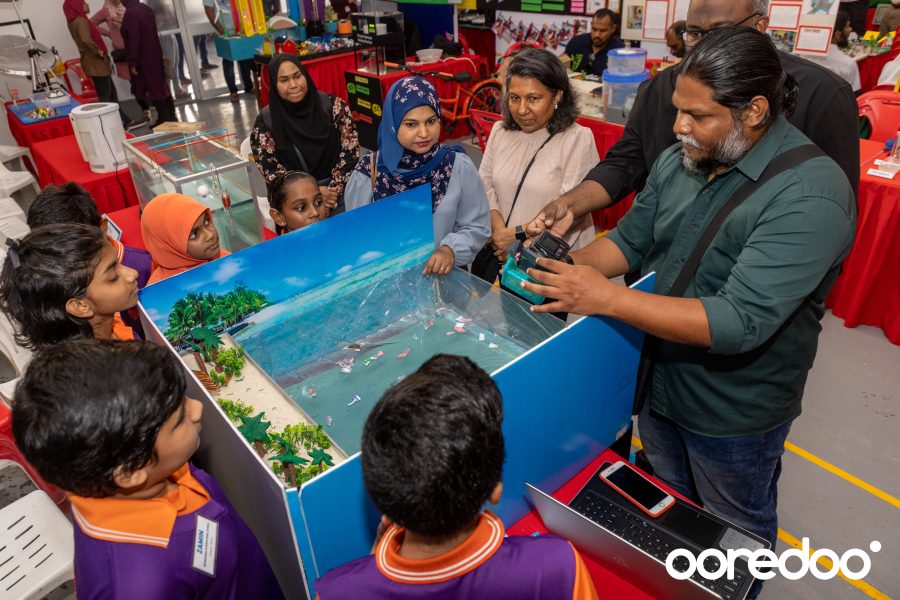 "As the digital transformation continues to reshape industries, building the next generation of STEM professionals who can provide solutions and drive innovation in the Maldives is crucial. Ooredoo Maldives is committed to empowering young minds with the knowledge and skills to succeed in a rapidly changing world." Ooredoo Maldives Chief Commercial Officer, Hussain Niyaz.
Hon. Minister of Education, Aishath Ali, expressed her support for the event and emphasized the importance of promoting STEM education and awareness among students. "It is necessary to equip our students with the knowledge and skills necessary to succeed in a digital world. The Ooredoo STEM Fair is an excellent initiative to promote STEM education and inspire students to pursue careers in these fields,".
Ooredoo STEM Fair aims to create awareness among students in STEM fields, promote the use of science, technology, engineering, and mathematics to solve real-world problems and provide an educational and motivating experience for students to experience STEM subjects.
The results of the Ooredoo STEM Fair will be announced at an award ceremony held on 4th March 2023 from 4 pm to 6 pm. Ooredoo Maldives invites the public to visit the fair on 4th March 2023 from 10 am to 4pm and explore the innovative projects of the participating students, the brilliant minds of tomorrow.