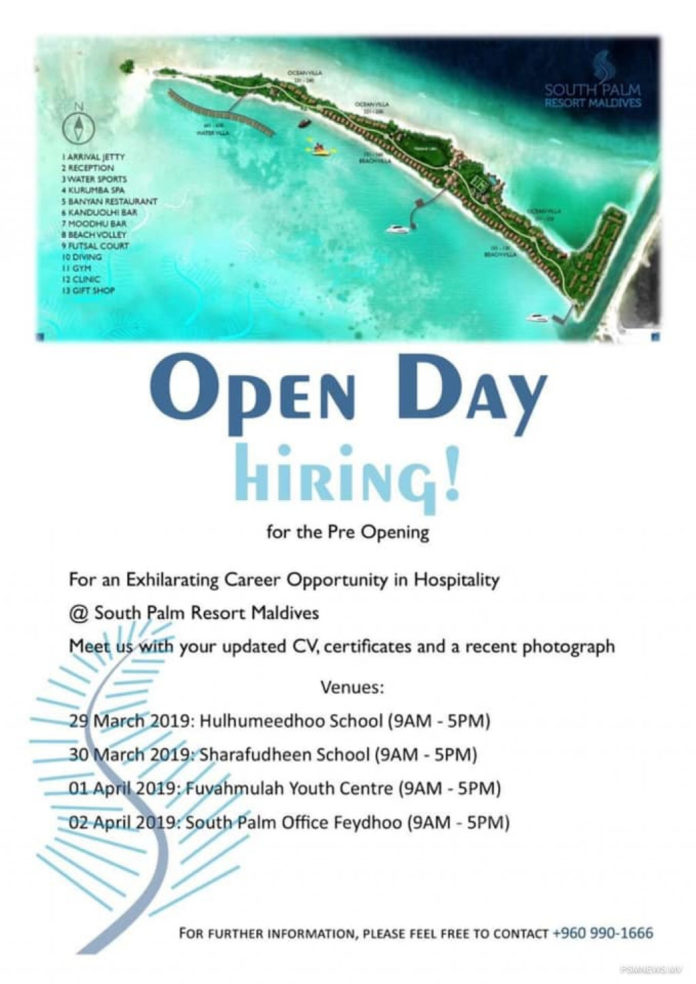 An open day is being held in order to recruit employees for the opening of South Palm Resort Maldives. South Palm Resort Maldives is being established in uninhabited island of Ismehela Hera located in Addu Atoll.
The first day of the event is scheduled to be held in Addu City, Hulhumeedhoo Atoll School on 29th March 2019, from 9 am to 5 pm. On 30th March 2019, the event is to be held in Hithadhoo Sharafudhdheen School from 9 am onwards.
In addition to this, an open day is to be held in Fuvahmulah City Youth Center on the 1st of April 2019. An information session along with the interviews would be held in South Palm Feydhoo Office on the 2nd of April 2019.
The development of Ismehela Hera begun in 2017 and 130 villas have been developed in the first phase of development. 110 villas of 5-star level are to be developed in the second phase of the resort development.