Super United Sports (SUS) has opened its Coffee Club especially for the football fans in the Maldives. The café was opened on 30th July by the Managing Director of MTCC, Mr Adam Azim. The Grand Opening was also attended by the former Captain of National Team Maldives, Ali Ashfaq and runner Hassan Saaid.
SUS is a professional football club in the Maldives. Speaking at the inauguration, Adam Azim stated that sports clubs have progressed due to the support and assistance they received from the people and that small clubs would also develop if they receive the same support. He also expressed his hopes of seeing the SUS club in the First Division.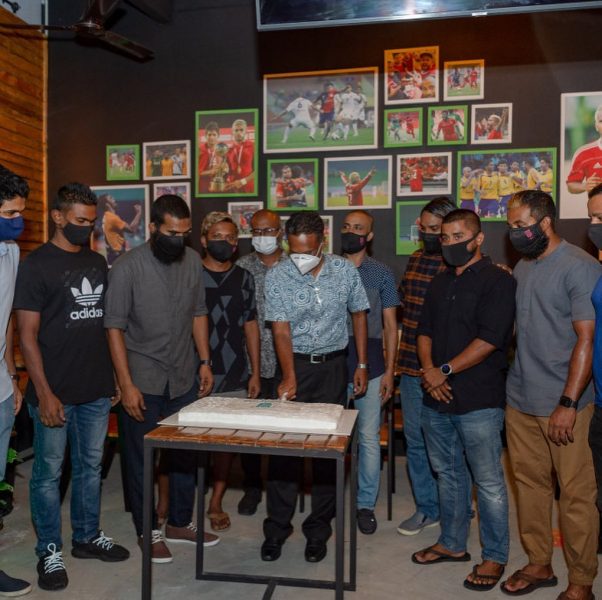 The café by SUS will be a milestone in the history of sports clubs in the Maldives, said Azim. The café` is built on a two-storey building and displays pictures of the most loved football player in the Maldives, Ali Ashfaq, and various significant events in the football history of Maldives.
In 2013, Ali Ashfaq was named the 'World's 2nd Best Top Goal Scorer' of the year by the International Federation of Football History & Statistics (IFFHS). This was the first time a player from the Maldives was being compared to the top marksmen from the globe. That year, Ashfaq scored 14 international goals, including a ten-goal haul as top-scorer at the 2013 SAFF Championship.
SUS Coffee Club is located in Machangoalhi, Kaaminee Magu, Male`.