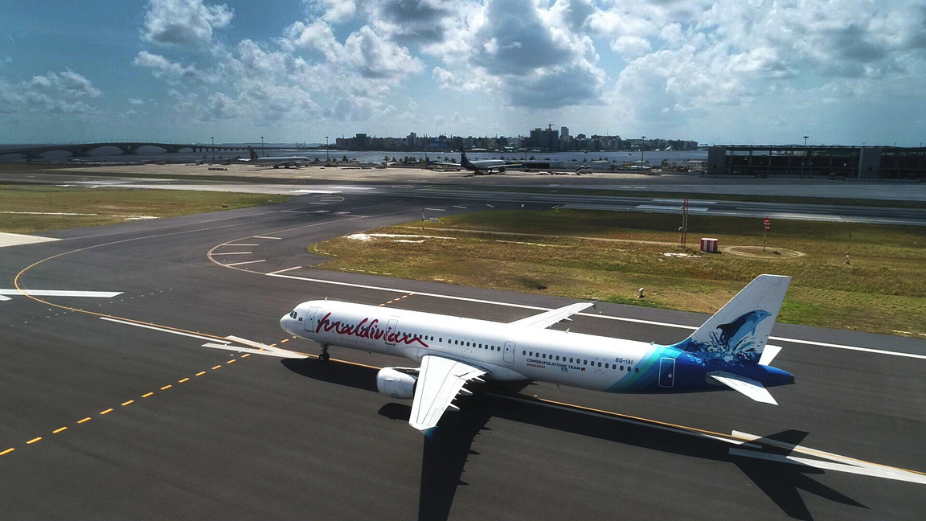 Maldives Airports Company Limited (MACL) has stated the new runway of Velana International Airport (VIA) will begin operations in October.
According to MACL, the new runway is currently in the testing phase and the flight collaboration testing phases will commence soon.
MACL stated that the operation of the airport will be speeded up once the new runway begins operation during the peak tourism season. Also, with the new runway, the average time of flights at the airport will be reduced from 15 minutes to 3 minutes and will help to increase the number of flights landing at the airport per hour by 30%.
The new runway at VIA is 3,400m long and 60m wide and can accommodate wide-bodied passenger aircraft such as the A380.
The runway was developed by China based-Beijing Urban Construction Group (BUCG) costing USD400 million and this project was funded by a loan provided by China-based Axis Bank Limited.