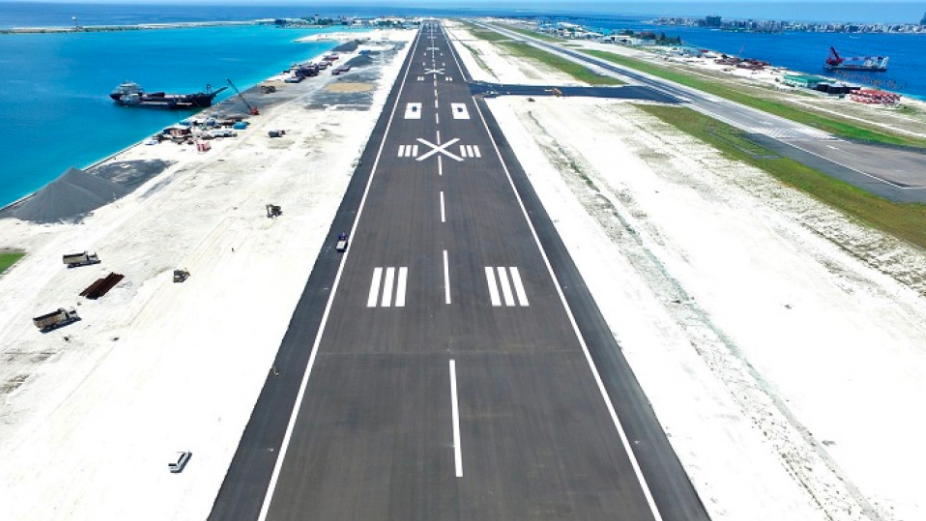 The Maldives Airports Company Limited (MACL), the operator of Velana International Airport (VIA), announced on Wednesday that the airport's new runway will be operational on 6th October.
In 2017, during the government of former President Abdulla Yameen Abdul Gayyoom, physical work on the development of the Code F runway at VIA began. The runway was inaugurated on 18th September 2018, once the project was completed.
According to MACL, the new runway will go into operation on 6th October.
When the runway was constructed as part of the Yameen administration's MVR 1 billion project to further develop VIA, the first aircraft to land on the new runway was an Etihad Airways A380, one of the largest A380s in existence, which was flown by a Maldivian pilot.
The new runway is 3,200 meters long and 65 meters wide, allowing it to accommodate the largest aircrafts currently in operation around the world.