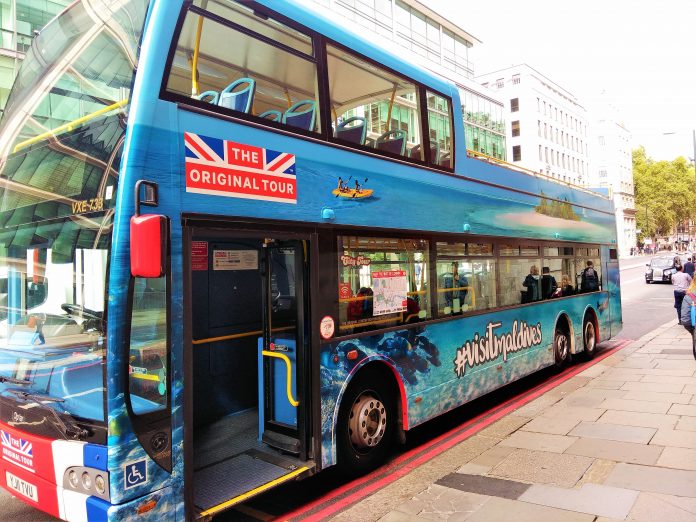 Maldives Marketing and Public Relations Corporation (MMPRC) has launched an outdoor campaign to promote the Maldives in major locations across London. The campaign includes 3 major efforts to market the Maldives as an ideal holiday destination.
It included 40 digital advertisements featuring the Maldives displayed on screens at bus stops near busy train stations in London.
Maldives was vibrantly advertised on The Original Tour buses in London and at the digital screen situated inside Waterloo train station, which is the UK's busiest train station, with an estimated 94.4 million people passing through the station each year. It is estimated that the Waterloo digital screen received approximately 3.2 million impressions during the two-week campaign.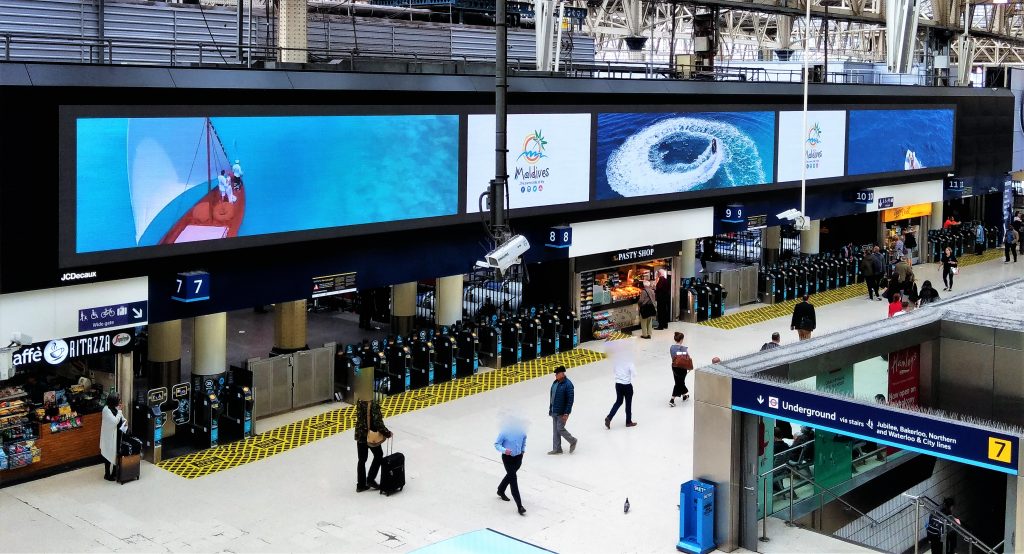 The advertisement visuals showcased the beauty of the Indian Ocean destination, which continues to be one of the most popular long-haul holiday destinations for UK travelers thanks to its picturesque islands, white sand beaches and crystal-clear lagoons.
Speaking about the advertising campaign, Thoyyib Mohamed, the Managing Director of MMPRC said, "We were thrilled to bring the beautiful blue lagoons of the Maldives to London this autumn during the outdoor advertising campaign. The UK is an important and significant market for inbound tourism to the Maldives, so we hope the advertisements have encouraged the city's busy commuters to consider our beautiful islands as a destination for their next escape."
Visitor figures to the Maldives have continued to grow with the destination welcoming a total of 83,089 UK visitors from January to August 2019. It is a 10.5% increase compared to the same period of last year. UK is one of the most important markets for inbound tourist arrivals by nationality, firmly holding 7.3% of the total market share and steadily increasing year on year.