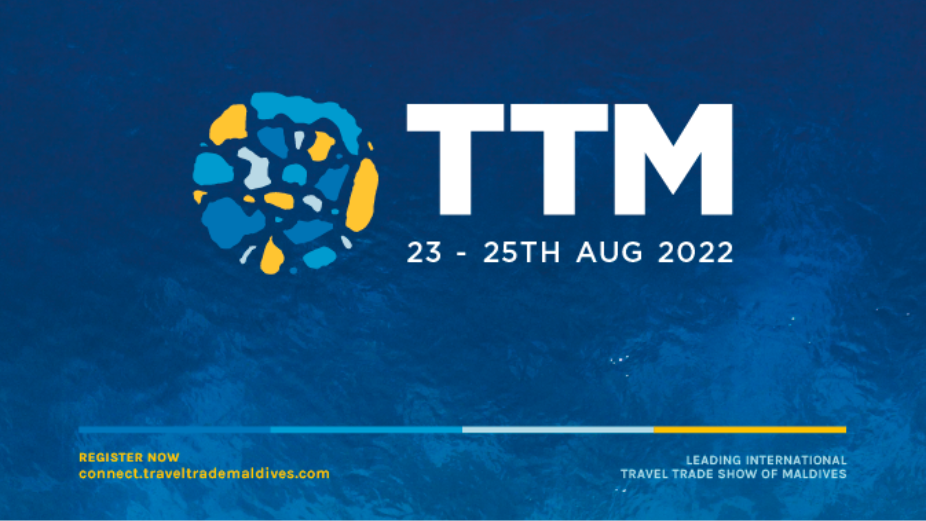 Travel Trade Maldives has stated that over 100 hoteliers have registered for TTM Maldives 2022, leading international travel trade fair held in the Maldives which will be held from 23rd – 25th August.
This year, TTM Pre-scheduled meetings are scheduled to be held on 23rd to 24th August 2022 at Meeruma Conference Facility while TTM Travel Trade Summit and TTM Awards and Gala night will be held on 25th August 2022 at CROSSROADS Maldives.
All registered partners can preschedule meetings of 20 minutes totalling 50 meetings in the span of 2 days of the event. Meetings are expected to go from 9 AM to 5 PM on 23rd and 24th August 2022.
TTM Travel Summit is an invitation-only event that brings together thought leaders, industry shapers and senior decision-makers who are professionally engaged with the Maldives tourism. This year, TTM Travel Summit will see stakeholders and pioneers of the industry discuss the evolution of tourism in the Maldives over the past five decades coinciding with the Golden Jubilee of Maldives Tourism.
TTM Awards & Gala is held on the final night of TTM Maldives 2022. TTM Awards & Gala 2022 will be grander as Travel Trade Maldives has announced new categories for TTM Awards. The winners of these awards will be unveiled at the gala. The awards and gala night is set provide all tourism industry professionals with a fun-filled evening. Earlier this year, Travel Trade Maldives also revealed a stunning new award design which incorporates varying shades of blue you can see in the oceans and lagoons of the Maldives, along with corals and a majestic whale shark.
Partners of TTM Maldives 2022 include Maldives Marketing and PR Corporation, CROSSROADS Maldives, Jalboot Maldives, HRS International and IDeaS.
Registrations for TTM Maldives 2022 can be done through: connect.traveltrademaldives.com/register