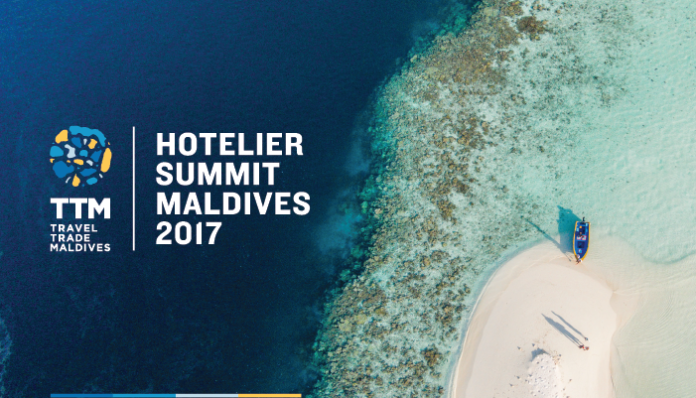 Over 100 tourism industry professionals have confirmed to attend the first ever Hotelier Summit to be held during Travel Trade Maldives. As a major component of Travel Trade Maldives (TTM) that connects the travel trade community of Maldives, the first ever Hotelier Summit of Maldives will be hosted on the 12th of July from 9 am to 1 pm at Dharubaaruge.
Confirmed attendees include resort and hotel general managers, resident managers, key hotel owners, International travel trade stakeholders and travel industry professionals. The summit is aimed to act as a platform whereby stakeholders of the industry would meet in one place to discuss the future of Tourism in the Maldives.
The summit offers a solution-oriented platform that facilitates face-to-face meetings, networking activities, and information exchange amongst the most elite assemblage of hotel owners and general managers. A total of  3 panels is scheduled to take place at the summit in which more than 80 general managers from resorts and hotels of Maldives is set to take part. Various topics are set to be discussed that are significant to the Maldivian tourism industry. Notable attendees include Head of Ministries, Travel Weekly, Pacific Asia Travel Association (PATA), Representatives from Expedia, Trip Advisor, IITM, Air Asia and American Express.
World tourism is seeing an ever-increasing growth, while the Maldives government has plans to develop over 50 resorts before the end of 2018. A major focus of the summit is to address such matters and discuss ways in which demand would meet the ever-growing supply planned for the tourism industry of the country while looking at the future.