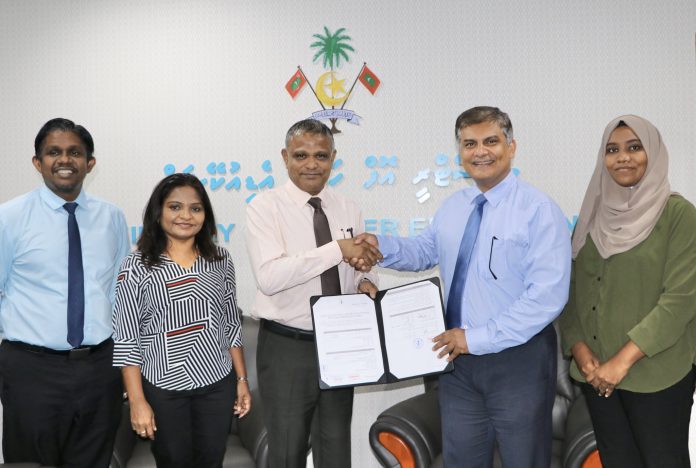 Ministry of Higher Education has stated that over 12 companies have partnered with the Ministry for the recently introduced Corporate Scholarship scheme.
State-owned companies that have partnered with the Ministry include Dhiraagu, STELCO, MWSC, MTCC, STO and MACL. Private companies such as TreeTop Hospital, Crown & Champa Resorts, Maldives Islamic Bank and Ooredoo has also partnered with the Ministry.
The Corporate Scholarship scheme intends to provide further higher education and training opportunities and sponsor or cover the remaining part of partial scholarship offered by international universities to Maldivian students.
For instance, if a university covers only the tuition fee, under this initiative, one of the companies will sponsor the living expenses of the student until the course has been completed.