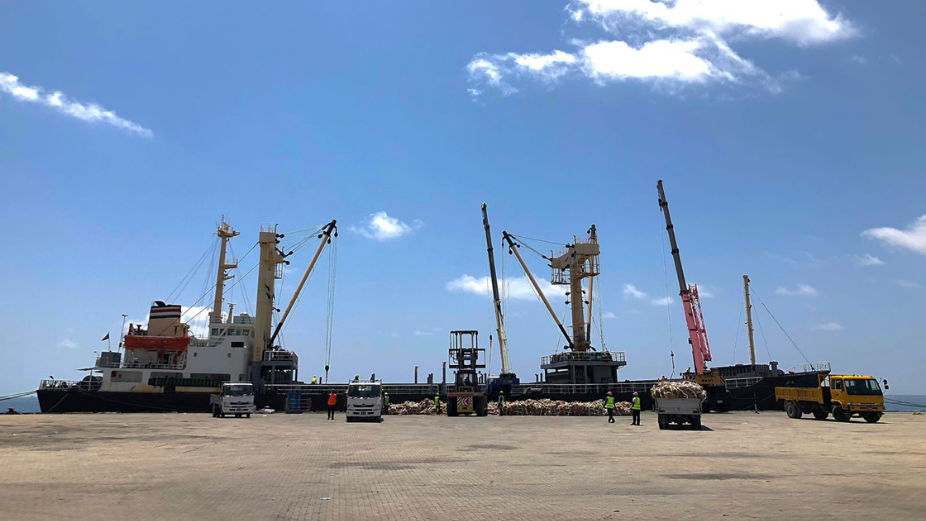 A large quantity of perishable goods (over 2,400 tons of goods) has been transported to Addu for the upcoming month of Ramadan.
"MV BONTHI II" of state-owned shipping company: Maldives State Shipping docked at Hithadhoo Port on 27th March 2022. A total of 2,439.334 tons of goods were transported by this vessel. They included perishable goods, 70.88 ton project cargo and 1,000 jumbo cement bags.
This year's shipment includes 8,593 carton of eggs, 7,940 bags of onions and 2,525 bags of potatoes. In addition to that, 340 bags of cabbages, 348 bags of tomatoes, 170 bunches of bananas, 24 bags of pumpkin, 980 bags of watermelon and 110 bags of pineapple were also transported during the shipment.
March 27, 2022
Chief Manager of Hithadhoo Port Ibrahim Rasheed said that the perishable goods will be completely cleared and released before the end of 28th March 2022. Ibrahim also noted that most of the goods brought in belongs to State Trade Organization (STO) and private businesses who imported goods especially for Ramadan. He added that the cargo boat will be cleared within the next two days as well.
Goods transported in this shipment sees a significant increase compared to the amount of goods that are normally imported to Addu City monthly.