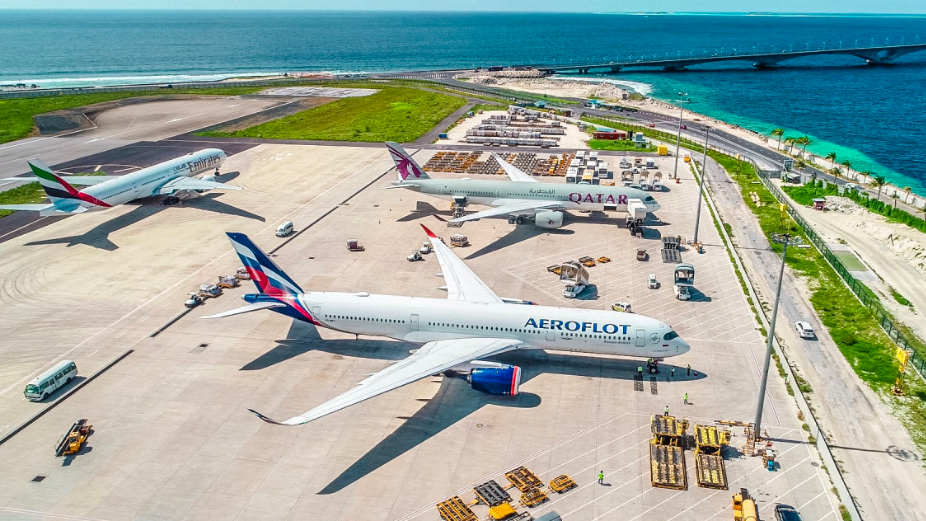 Maldives has recorded over 30 international airlines operating to the destination by the end of 2022. As of 28th December 2022, there were 33 international airlines in operation.
Most recently, ITA Airways, Kuwait Airways, and Austrian Airlines commenced scheduled flights to the Maldives. Notable airlines such as British Airways are scheduled to resume flights from this year onwards.
The majority of the airlines operating to the Maldives are European airlines. 7 airlines to the Maldives are Middle Eastern Airlines and 4 airlines from India operate flights to the Maldives.
According to the monthly statistics published by Maldives Monetary Authority (MMA), 11,783 international flights arrived at VIA from January to November 2022. In 2021, only 9,164 international flights were recorded in the same period, hence showing a 28% increase in 2022.
Maldives also welcomed its 1.6 millionth tourist arrival on 20th December 2022, achieving the tourist arrival target for 2022. This year's 1.6 million tourist arrival figure is a 23.1% increase compared to last year. Velana International Airport (VIA) on 22nd December 2022, set a record for runway movement since the opening of the new runway this October. Out of 228 runway movements, 104 of them were international flights.