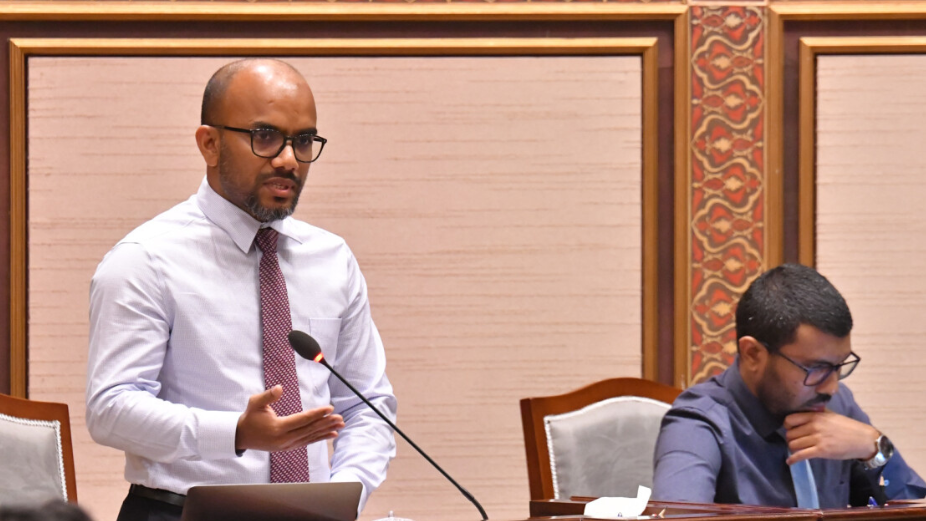 The state has not received around USD64 million in Tourism Goods and Services Tax (TGST), Green Tax, and fines from the tourism sector, according to the Ministry of Finance.
Parliamentarian Ibrahim Rasheed issued a request to the Minister of Finance, Ibrahim Ameer, inquiring about the outstanding taxes since the government began collecting GST, TGST, and Green Tax. The government released the information in a written response to the parliamentarian's question regarding the unpaid tax amount.
Totaling MVR 872.44 million, Minister Ameer stated that the state has still to receive MVR 634,09 million in TGST and MVR 240,34 million in fines. According to him, the state is owed an additional MVR 85.49 million in Green Tax and MVR 42.92 million in penalties, for a total of MVR 128.41 million.
In addition, the minister detailed the state's receipts from particular islands in the form of GST, TGST, and green tax over the past few years. From January through September of this year, the government collected $759.3 million in Green Tax, of which $77.7 million was collected last month. In addition, from January to September of this year, the state collected MVR 2.3 billion in general GST. The state received MVR 2.3 billion in GST in September.
The government collected MVR 5.1 billion in TGST from January to September of this year, including MVR 389.2 million in September.
The Maldives Inland Revenue Authority (MIRA) has divulged information regarding taxpayers with outstanding tax debts.