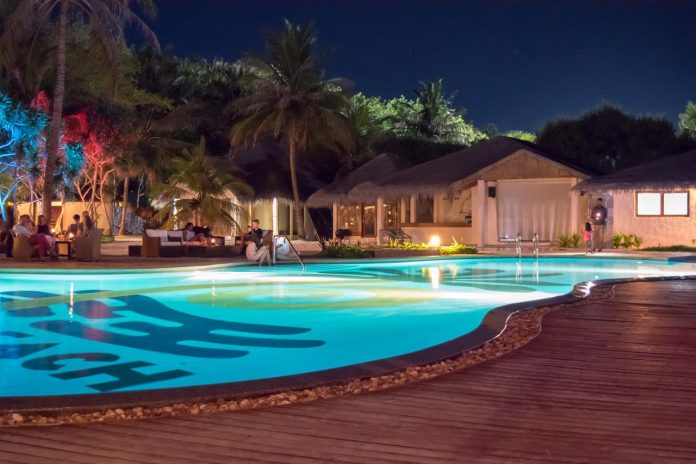 Palm Beach Resort has been announced for auction once again by the State Bank of India, SBI.
Due to inadequate responses from bidders of a during the first two attempts of auction, this is the third time the resort island, Lh. Madhiriguraidhoo has been put up for sale by the bank
State Bank of India (SBI) has announced to sell the resort on behalf of Ibrahim Ali Manik, the leaseholder of the island. The resort was offered as collateral for a loan borrowed from the bank by Monaza Construction and Guardian Agency Private Limited. SBI received rights to sell Madhiriguraidhoo following a Civil Court verdict in its favor in July, 2018 after the borrowers failed to repay the money owed to the bank.
Auction will reportedly start from a minimum bid of USD 20 million or MVR 308 million. The auction will continue from the date of advertisement until the 4th of August. Bidders are required to pay a security deposit of USD 15,000.
According to SBI, the resort will be sold to the highest bidder at the end of the deadline. The bank says the winner of the auction is expected to pay USD 1 million within 15 days of signing the sale agreement.