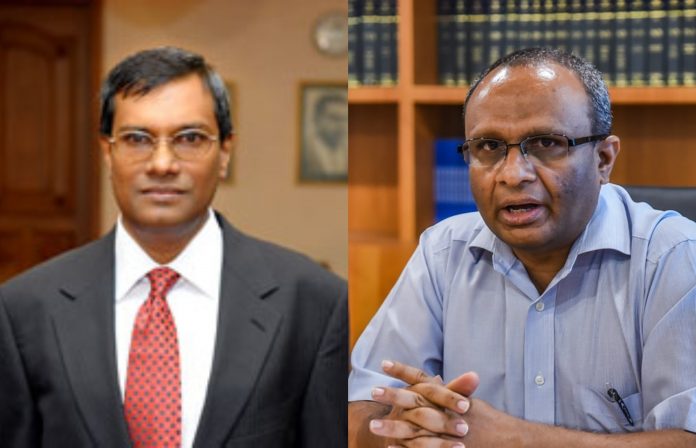 Parliament of Maldives has approved the appointment of Ahmed Muthasim Adnan as Chief Justice and Husnu Suood as a Supreme Court Judge.
The parliament approved the appointed of Suood as a Supreme Court judge with votes from 64 parliamentarians. Only one parliamentarian voted against the appointment while Ahmed Muthasim received votes from all 68 parliamentarians present during the vote.
Muthasim had previously served as a Supreme Court judge from 2010 to 2014. He was removed from the apex court by the parliament following an amendment passed to the Judicature Act, which reduced the number of judges at the Supreme Court from 7 to 5. Along with Muthasim, former Chief Justice, Ahmed Faiz Hussain was also removed from the Supreme Court.
Husnu Suood is currently serving as the President of the Commission on Investigating Murders and Enforced Disappearances (DDCom). He had previously served as the Attorney General during the administration of former President Mohamed Nasheed.
President Ibrahim Mohamed Solih forwarded the names for parliamentary approval on 1st December 2019.