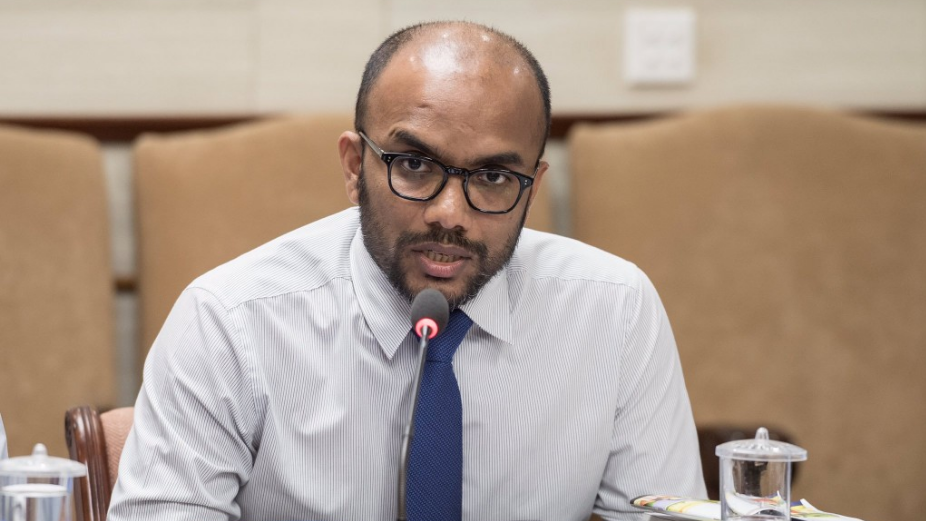 The Parliament, on Monday, has approved Finance Ministry's request to extend the period the government is authorized to overdraw from the public bank accounts till the end of 2023.
During a vote held at Tuesday's parliamentary session, 42 members voted to grant the extension. Only two members voted against granting the extension. Starting from last year, the implementation of Article 32 (a), (d) and (e) of the Fiscal Responsibility Act has been suspended. The overdraw was first granted last year with a limitation of MVR 4 billion, due to the adverse economic effects on the economy arising from the COVID-19 pandemic. Following the expiration of this period on April 25, 2021, at the request of Finance Ministry, the Parliament extended the period to April 25, 2022.
As per the Finance Minister's request, the government was seeking to overdraw MVR 3.5 billion between January 1, 2023, and April 26, 2023, and to charge 0.1 percent as interest for the overdrawn amount, effective from January 1, 2022. Additionally, the government wished to securitize the overdrawn amount by the end of this year and change it into a 50 year amortized bond issued by MMA.

The Public Finance Committee reviewed the request and brought some changes before approving it. The committee decided that the overdraw limit from January 1, 2022, to December 31, 2023, would be MVR 2.5 billion. The committee also agreed that the overdrawn amount from the public bank account would be securitized and changed into 50-year amortized bonds issued by the central bank. The bond's coupon would be 2.5 percent, the committee said.
MMA will impose an interest rate of 0.1 percent for the overdraw amount starting January 2022.
Committee's Chairperson, Kinbidhoo MP Mohamed Nashiz had proposed two additional changes to the Committee's report. On this note, Nashiz had proposed that MVR 2.5 billion from the amount overdrawn from public bank accounts as of this year, be securitized, and interchanged to an amortized bond issued by MMA to the government for a period of 50 years. He also proposed that the bond's coupon rate be set at 2.5 percent. The second change Nashiz proposed is to charge an interest rate of 0.1 percent per year from the amounts overdrawn from public bank accounts per day, starting from next January. These changes proposed by Nashiz were supported by Hulhudhoo MP Ilyas Labeeb. The changes to the report were passed by the unanimous vote of the 41 members who took part in the vote.