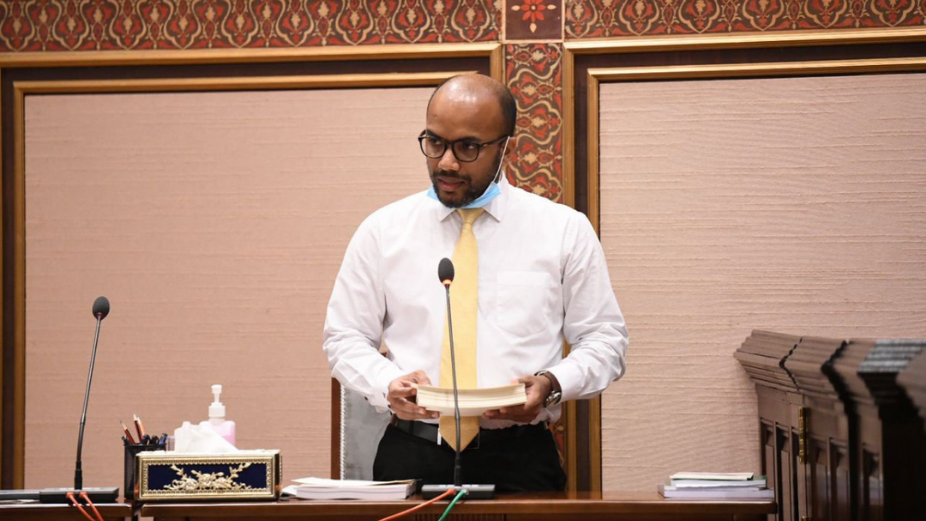 The Parliament committee formed to review Finance Minister Ibrahim Ameer's request for an overdraft extension has voted in favor of extending the overdraft.
The Parliament had initially approved the suspension of Article 32 (a)(b)(e) of the Fiscal Responsibility Act for a year, ending on 26th April 2021. This would allow for MVR 4.4 billion to be overdrawn from the Maldives Monetary Authority (MMA) Public account.
Citing that Maldives has not been able to overcome the negative impact on the economy due to the Covid-19 pandemic, Finance Minister Ibrahim Ameer, on behalf of the state, requested for the extension of this period by a further year.
Wednesday's sitting of Parliament had seen the issue passed to a special review committee by vote. All nine members in attendance at the committee had voted to extend the period through which the state may continue to obtain funds unlimitedly from MMA in order to manage its budget and expenditure for the ongoing year.