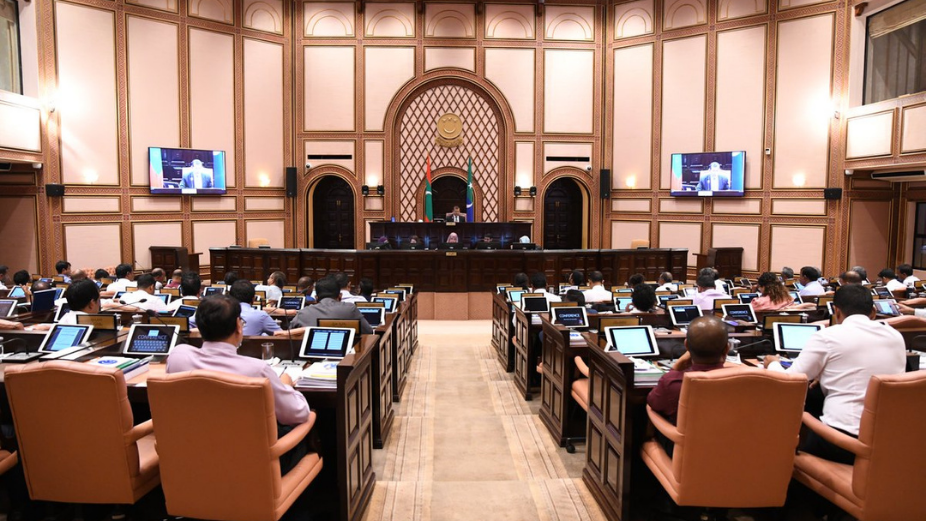 Parliament of Maldives, on last Tuesday, has begun debates over the amendments put forward to the Maldives Anti-Human Trafficking Act.
Jeehan Mohamed, the Parliamentary representative of Lhaviyani Atoll's Hinnavaru constituency proposed the most notable amendment in the bill which intends to expand the legal terminology of human trafficking.
The current legal definition of human trafficking poses difficulties when it comes to pressing charges against companies that have exploited expatriate workers for undue advantages.
MP Jeehan stressed the importance to rectify the existing laws which has failed to hold human traffickers accountable.
The newly amended bill proposes to criminalize any action that falls under the illegal process of human trafficking such as threats, deception, exerting influence or misusing a senior position.
Exploitation of expatriate workers such as withholding an individual's passport is also prohibited under the bill.
The amended bill proposes to include an article under Section 59 of the Act, which states that the Government can take the funds and assets used to carry out human trafficking and funds generated through it. It will be collected under the policies of Criminal Procedure Code and will be utilized to provide assistance for victims of human trafficking.
Earlier this year, the Cabinet of Maldives passed the Maldives National Anti-Human Trafficking Action Plan 2020-2022. The plan was formulated by the National Anti-Human Trafficking Steering Committee (NAHTSC), aims to accelerate the elimination of Trafficking in Persons (TIP) in the Maldives.
Under the plan, several key initiatives would be executed; conducting a baseline study to gauge the TIP situation in the Maldives; revising the Prevention of Human Trafficking Act (PHTA) to align the definition of human trafficking with that of the 2000 United Nations TIP Protocol; streamlining NAHTSC's functions; setting up a dedicated TIP office; and setting up of a toll-free hotline to report suspected TIP offenders and victims.