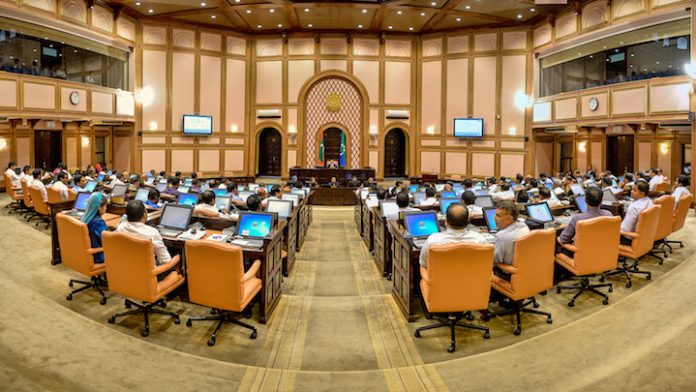 The Maldivian Parliament has announced that they will be working from home using the internet, starting from next week.
Parliament Speaker, President Mohamed Nasheed has chaired a meeting to make a decision regarding holding parliamentary sitting amid the COVID-pandemic.
After the meeting, it was decided that parliamentary meetings will be held via the internet.
With government offices and schools closed, and people urged to stay at home to curb the spread of the virus, the Parliament has not held a sitting this week.