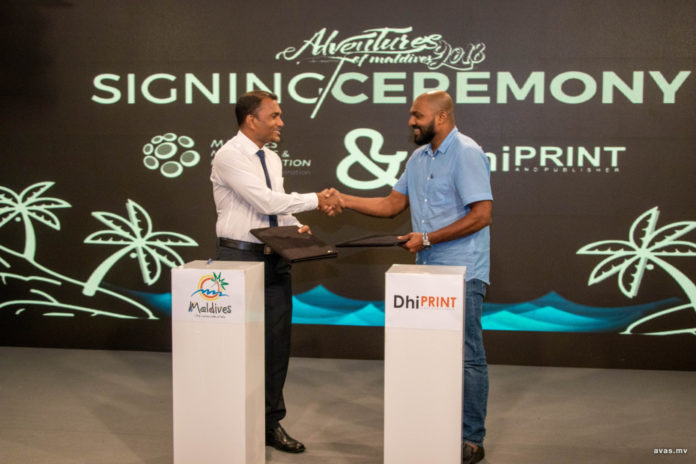 Maldives Marketing and Public Relations Corporation (MMPRC) signs with partners for the 'Adventure of Maldives' video competition.
The signing ceremony took place on Thursday at MMRPC where Public Service Media (PSM) became the media partner for the competition, while Euro Store and Tech Street signed as the co-sponsors.
The winners of this competition are set to receive over MVR 120,000 as prize money. The top 10 videos selected after judging will also be featured on the official YouTube channel of MMPRC (Visit Maldives) and promoted on other social and online media channels of MMPRC (Visit Maldives) as well as International Travel and Trade Fairs.
Adventures of Maldives has been defined as conventional adventure related activities in the Maldives such as scuba diving, island excursions, festivals, free diving, surfing, snorkeling, watersports, etc. and also as unconventional adventure related activities in the Maldives.
The last date to enter the videos for the competition is on November 26th and the winners will be announced during the second week of December.