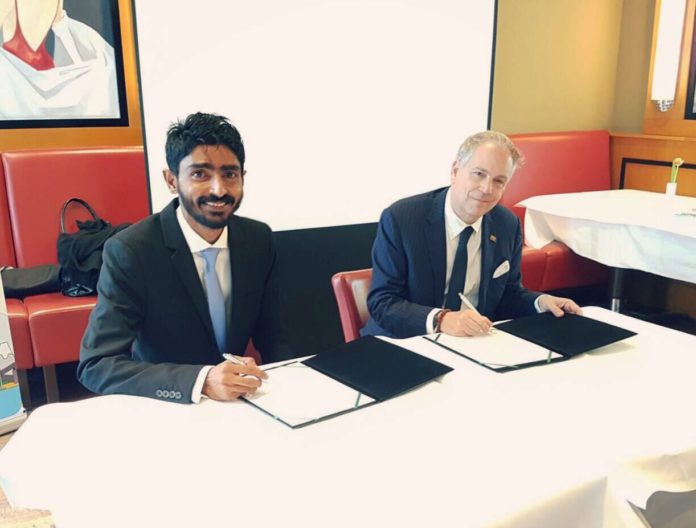 Maldives Association of Travel Agents and Tour Operators (MATATO) has opened registration for the first ever human capacity building programme conducted in Maldives by the Pacific Asia Travel Association (PATA).
The programme — the first PATA Human Capacity Building Programme to be conducted outside its home country of Thailand — will be themed 'Exploring the Art of Storytelling', and will take place from July 12-13 as part of the Travel Trade Maldives (TTM) fair in Dharubaaruge.
Registration for the PATA Academy programme is open till April 30 and costs USD650, but those who register early and MATATO members are eligible for a 10 percent discount while students are given a 30 percent discount. As limited number of 30 seats are available for the programme, registration will be confirmed on first-come-first serve basis.
The programme, based on the successful PATA Academy event held in December at the association's Engagement Hub in Bangkok, delivers an intensive and interactive training programme incorporating a series of classroom interactions conducted by leading travel industry experts coupled with practical activities, group assignments and networking opportunities.
Participants gain hands-on experience by working both individually and on team-based projects where presentations are shared at the end of the programme. From this intensive high-value training, participants take home practical marketing strategies to be applied and implemented in their respective organisations, including:
Generating realistic, narrative-driven user stories
Choosing the most effective medium
Learning to ask the right questions
Identifying elements of powerful stories
Communicating and presenting ideas well to influence and inspire actions
Confirmed speakers at the two-day programme include Canadian filmmaker Kyle Sandilands, Head of Growth at Triip.me Trevor Weltman, Founder and Head of Product at Scott Experience Design Dung 'Mos' Dang and Matt Gibson from the Professional Travel Bloggers Association/UpThink.
The PATA capacity building programme is the association's in-house/outreach initiative for Human Capital Development (HCD) focused on the tourism industry. Leveraging PATA's network of talented industry leaders worldwide, the programme designs and implements customised training workshops for diverse organisations including government agencies, non-governmental organisations, educational institutions and private sector businesses.
The training is delivered through innovative adult education learning techniques, including case studies, group exercises, group discussions, instructor presentations and site visits. The facilitators bring knowledge, experience and expertise from a wide range of business sectors and drawn from PATA's extensive and established network in the tourism industry and beyond.