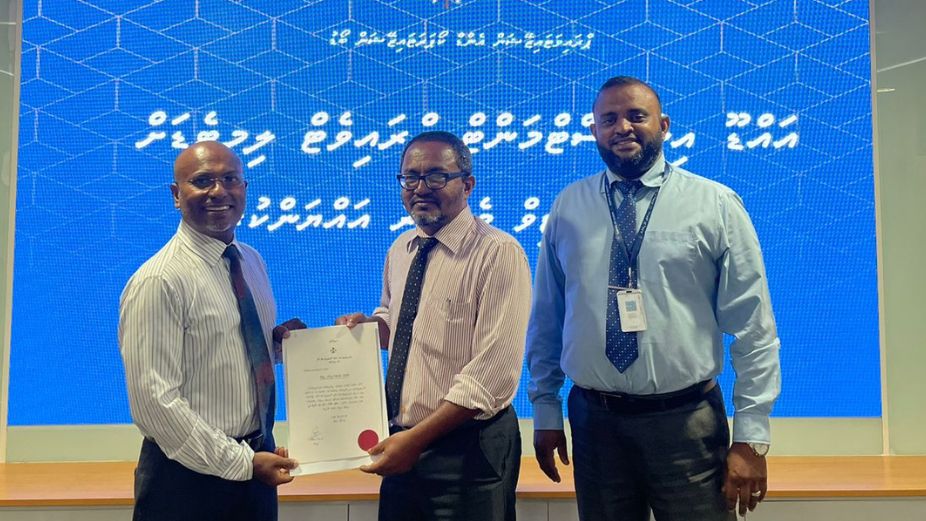 The Privatisation and Corporatisation Board (PCB) has appointed Shathif Ali to the Board of Directors for Addu International Airport (AIA) and Colonel Ahmed Shareef for Kadhdhoo Airport Company Limited (KACL).
The newly appointed members received their letters of appointment in a ceremony held at the Ministry of Finance on June 22, 2023.
During the ceremony, the PCB provided an overview of the Privatisation and Corporatisation Act and the Corporate Governance Code. The board also urged the new directors to implement necessary changes based on the financial and governance reviews of the two companies. Additionally, the current challenges faced by the companies were discussed.
Shathif Ali holds a Master's degree in Management from the Australian National University. He has previously served as the Dean of the Faculty of Management and Computing at Maldives National University (MNU) and as the General Manager of the Business Development and Marketing Department at Waste Management Corporation Limited (WAMCO). Before his appointment to the Board of Directors of AIA, he held the position of General Manager of Southern Operations at WAMCO.
Colonel Ahmed Shareef holds a Masters' degree in Military Science from the United States Marine Corps University. With extensive training in military and management fields across multiple countries, he has served in various positions within the Maldives National Defense Force (MNDF). Prior to joining the Board of Directors of KACL, Colonel Shareef served as the Managing Director of the company. He also held the role of Principal Director of the Department of Strategic Security and Assessment at the Ministry of Defence.