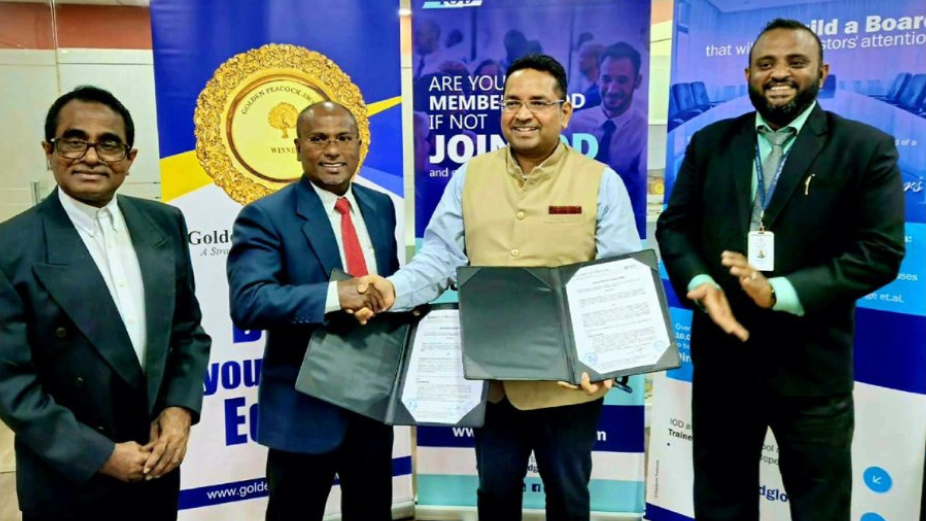 The Privatisation and Corporatisation Board (PCB) of Maldives, operating under the Ministry of Finance, Republic of Maldives, has signed a Memorandum of Understanding (MoU) with the Institute of Directors (IOD), India with the aim to strengthen the partnership and enhance capacity building for directors and senior executives in the Maldives. The MoU was signed by Asim Mohamed, President of PCB, and Manoj K Raut, CEO & Secretary General of IOD India, at the IOD headquarters in New Delhi.
PCB, established under the 'Law of Privatisation, Corporatisation, Monitoring, and Evaluation of Government Businesses,' is responsible for facilitating privatisation, corporatisation, monitoring, evaluation, and the sale of public shares from government companies and commercial government businesses in the Maldives.
The signing of this MoU signifies the commitment of both organisations to promote good governance, accountability, and transparency within Maldivian companies and government entities. The partnership will enable the implementation of customised training programs, workshops, and seminars tailored to the specific needs of directors and senior executives in the Maldives, fostering a culture of continuous learning.
Mohamed Firaz, Vice President of PCB, along with other officials from both organisations, were present during the signing ceremony.