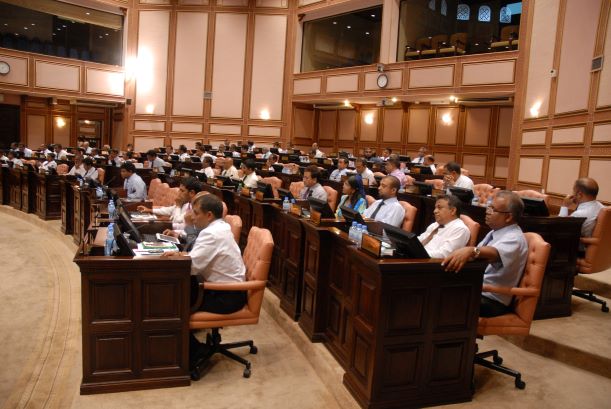 The People's Majlis has given their approval with the approval of 36 members for three Ambassadors whose names were sent in by the President, Honorable Ibrahim Mohamed Solih. The three Ambassadors are for China, Thailand and Saudi Arabia.
Firstly, the National Security Committee made a decision to approve of Ms. Aishath Azeema, Ambassador of Maldives for Saudi Arabia, and to decline the remaining two Ambassadors. However, in the end, the committee came to a decision to approve of all 3 Ambassadors.
Other than Ms. Aishath Azeema, the remaining two Ambassadors are Mr. Mohamed Jinah, who has now been approved as the Maldivian Ambassador for Thailand and Mr. Mohamed Khaleel, who now is recognized as the Maldivian Ambassador for China by the People's Majlis.
Mr. Jinah has previously worked in Public Works Ministry as a Draftsman Trainee and then moved on to work in private companies. He later worked in Green Paradise Group as their General Manager. Mr. Khaleel has filled several important positions in companies such as MIFCO, Ports Authority and other state owned companies. Furthermore. Ms. Azeema had worked as a Secretary in the Maldivian High Commission located in India.