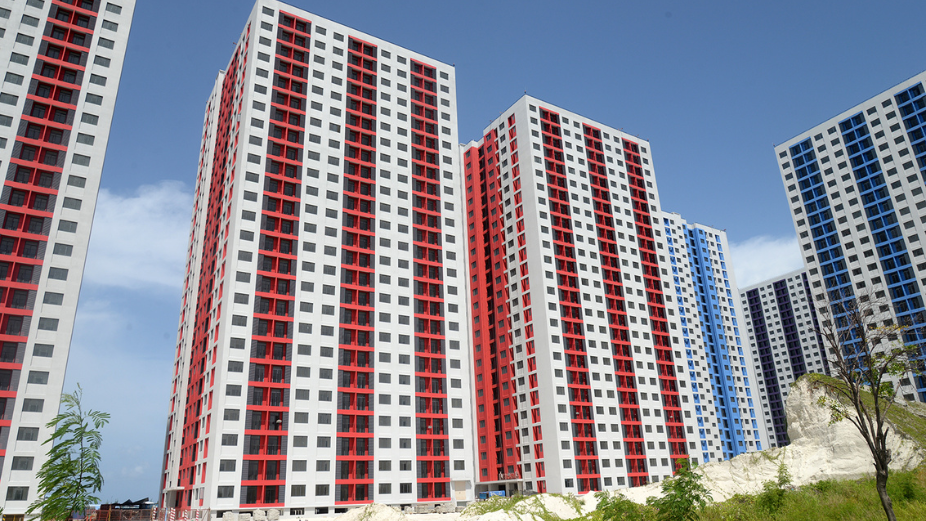 The Housing Ministry has announced that the permanent list of flat recipients for the government's 'Gedhoruveriyaa' scheme is scheduled to be disclosed next week.
State Minister for The Housing Ministry, Akram Kamaluddin, reported to 'Sun' media that while an exact date remains undisclosed, the list is scheduled to be unveiled next week.
The Housing Ministry had previously announced on August 8th that the provisional list of flat recipients would be provided to all eligible beneficiaries, comprising a total of 20,697 individuals. Within this list, 6,208 were designated to receive two-bedroom flats, while 14,489 had applied for three-bedroom accommodations.
The list affirms that 15,046 applicants meet the eligibility criteria. Of these, 4,319 are slated for two-bedroom flats, and 10,727 will be recipients of three-bedroom flats.
This indicates the need to build a total of 13,500 flats to provide housing for these individuals.
To ensure the accuracy of information submitted by eligible applicants, the Ministry is presently conducting house visits.
Two Indian firms, JMC and NBCC, are currently engaged in the construction of 4,000 flats as part of the 'Gedhoruveriyaa' Scheme. The Fahi Dhiriulhun Corporation (FDC) has stated that these 32 housing towers are projected to be finished by the year 2025.
Moreover, a separate project aimed at building an additional 4,000 flats within the city area was awarded to India's Kalpataru Projects International Limited (KPIL) on February 2nd last month.
Following the release of the provisional list of flat recipients, the Housing Ministry made a commitment to allocate an additional 3,500 flats.