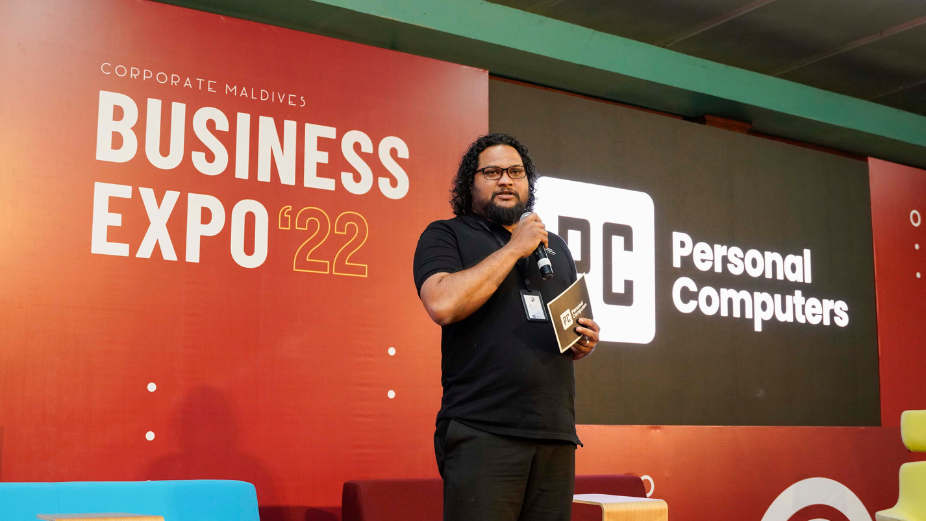 Personal Computers has launched a T1 distributorship for the Swedish brand that changed the way we interact with the digital world for 40 years: Logitech.
Logitech has revolutionized the industry space by positioning itself as the most innovative brand, changing the way you work, play, and learn with technology.
During the launch at Corporate Maldives Business Expo 2022, it was highlighted that this is the very first time a distributor for the Maldives is in the Maldives for an international brand. This milestone is not only for Personal Computers but for the nation. Personal Computers is expecting new brands to follow and accept the Maldives as a viable market to have within their distribution network as a region.
Logitech redefines how warranty services are rendered. with a philosophy of not repairing their products. They replace 1 to 1 during the warranty period of the product if any malfunction is experienced by the customer. Personal Computers as the T1 Distributor for the Maldives will render the same international warranty terms in the Maldives. Warranty replacement and services will be made available through Personal Computers nationwide reseller network in the coming weeks too.

Personal Computers are a constant in the ICT market space of Maldives. In 14+ years they have introduced innovative technologies and renowned international brands to the market space. The Reseller network that is established nationwide by Personal Computer provides warranties and other services to customers across the Maldives.
Personal Computers has also opened the opportunity for retailers and suppliers to become authorized resellers of Logitech and other brands they carry. To become a reseller of personal Computers or a brand that Personal Computers is Authorized for the Maldives simply send an email to info@personalcomputers.mv
Personal Computers is also the distributor for Lenovo, Netnanny, and Vention in the Maldives. Netnanny is a software application that aims to create a safe internet space for children since 1997. Netnanny was introduced to the Maldives with the anti-cyberbullying campaign of Personal Computers "Nudhakkaa Vaahaka".
Personal Computers is the only ICT vendor in the market space that provides OEM warranty directly from the principle to info-communication technology devices including the cables and peripherals.