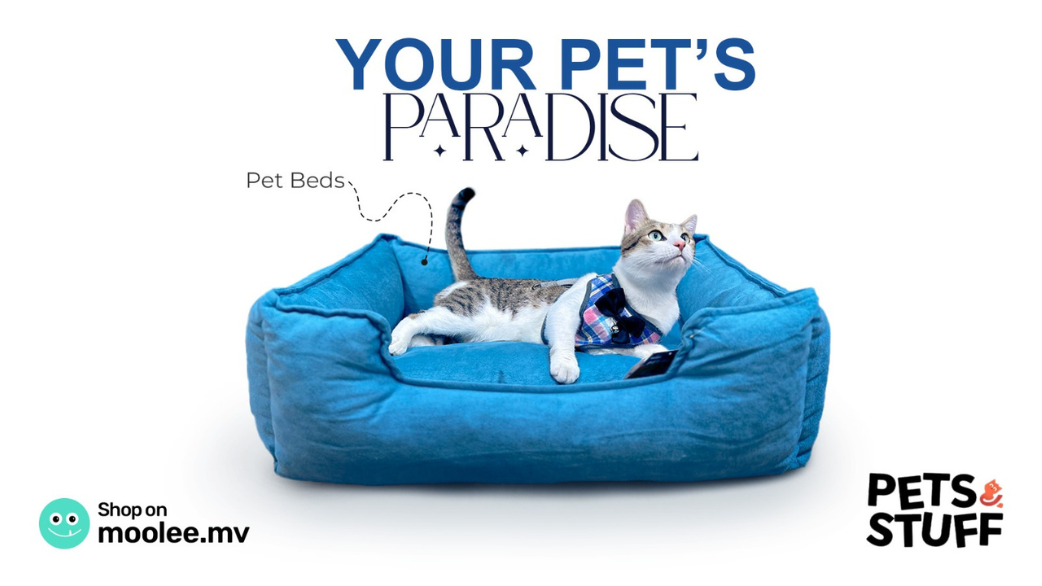 "Pets and Stuff," a dedicated shop for pets offering a wide range of affordable pet essentials, is now on Moolee, making their products available to all pet lovers nationwide.
No matter where you live in the Maldives, accessing pet products has never been simpler. "Pets and Stuff" is now available on Moolee, making it easy for pet owners across the nation to find the pet essentials they need without leaving home. With just a few clicks, you can explore a variety of pet products, all conveniently available online and have them delivered to you for free.
Affordable Quality for Your Pets
Quality and affordability are at the core of "Pets and Stuff." Pets and Stuff offers a wide range of high-quality products at affordable prices. From nutritious pet food and engaging toys to cosy bedding and grooming essentials, you can trust that your pets will receive the best care without the high price tag.
Some of the affordable products available at "Pets and Stuff" on Moolee:
Nutritious Pet Food: Find a variety of pet food options to meet your pet's dietary needs, ensuring they stay healthy and energized.
Entertaining Toys: Keep your pets engaged and happy with a selection of toys that will provide endless enjoyment, including Zampa Matatabi Whale, Zampa Mr. Matatabi toy, Zampa Mini Fish and more.
Comfortable Bedding: Give your pets a cosy place to rest and recharge, promoting their comfort and well-being.
Grooming Essentials: Make pet grooming a breeze with quality products that help your pets look and feel their best.
Pets are cherished members of the family and should be provided with love and care to create a loving and healthy environment. "Pets and Stuff" is committed to making pet care more accessible and budget-friendly for all pet owners in the Maldives.
Visit https://mool.ee/petsnstuff to shop for your pet essentials now.