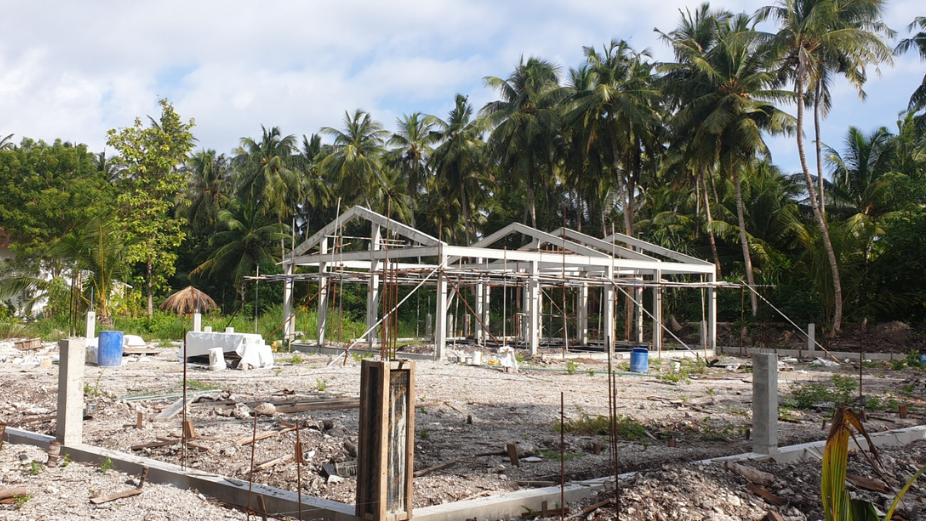 Male' Water and Sewerage Company (MWSC) has begun work on establishing a water system in Sh. Feevah. 
MWSC has stated that the construction of the building that will house the water plant is now underway.
The water project in Sh. Feevah involves establishing an 9.17 kilometer main water pipeline network, construction of an RO facility, installation of two RO plants, and three water tanks to store water.  
The project was contracted to MWSC by the Ministry of National Planning, Housing and Infrastructure for MVR 49.6 million.   The company is to complete the project within 450 days. The completion of this project will enable access to clean and safe drinking water for residents of Sh. Feevah.