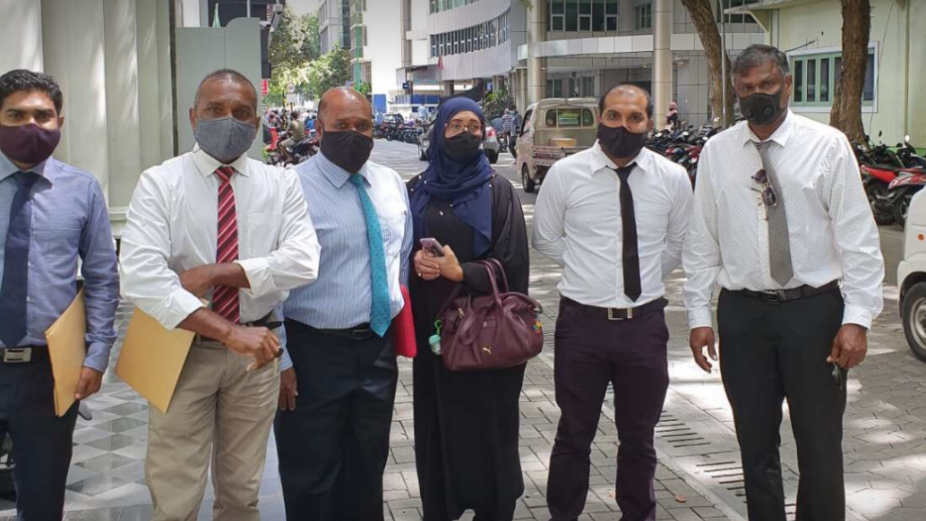 A plan to provide housing to Male' residents has been proposed to the President Ibrahim Mohamed Solih on 23rd November.
The housing plan for Male' residents was proposed by the Male' City Goathi Hoadhun movement indicated that over 40,000 Male' residents are in need of housing. Minister of National Planning, Housing and Infrastructure, Mohamed Aslam, Chief of Staff, Ali Zahir and Advisor to the President, Mohamed Shihab attended the meeting as well.
The movement stressed on the difficulties faced by Male' residents with regards to housing and appealed the government to address the matter according to the plan proposed.
The housing plan proposal requests the Government to lease 12,000 plots from Gulhifaru and 42,000 from Dhiggaru Falhu to Male' residents. It also asked the Government to relocate the waste management landfill from Thilafushi and make the artificial island developed for the housing of future generations.
According to the Male' City Goathi Hoadhun movement, the plan provides a solution for 70-100 years period of housing difficulties.
The movement objected to the Government's plan to build a port in Gulhifaru and suggested that the port to be built in Thilafushi instead.
A message relayed to the members of the movement says, "The meeting with the President Ibrahim Solih was fruitful. We received a guarantee that the Government will assist us as requested. President Solih said that he will closely examine the detailed suggested in the proposal."
Further to this, Male' City Goathi Hoadhun movement has also held a meeting with Speaker of Majilis and MDP President, Mohamed Nasheed regarding the plan.
President Ibrahim Solih announced while addressing the nation in the celebration of the Republic Day of Maldives that special housing projects will begin in 2021 for Male' residents who does not have their own home in the capital city.