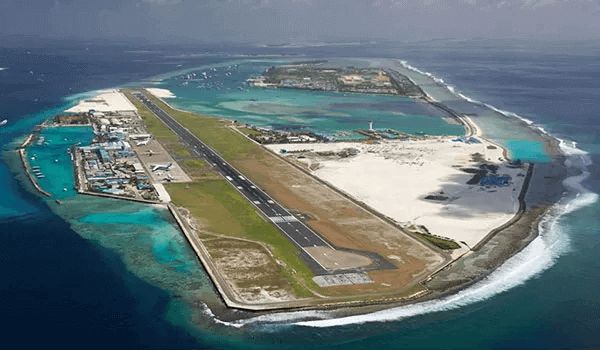 The Planning Minister Mohamed Aslam has announced the development of 6 additional regional airports.
Speaking at the inauguration ceremony of the Maafaru airport yesterday, Minister Aslam said they are aiming to open airports in different locations in the Maldives.
He further added, "In addition to the airports that are currently being developed, we need about 6 more airports. The current government is working on to develop these airports in 5 years."
The Minister said that the locations to develop the airports are finalized.
Highlighting that the current government will withhold the corrective measures by the previous government, Aslam stated: "Domestic maritime public transportation system will be implemented next year to connect the islands in the Maldives via sea transport."
There are 14 airports currently operating in the Maldives. These include the international airports from the Velaana International Airport, Hanimaadhoo International Airport, Gan International Airport, Villa International Airport, Maafaru International Airport, and domestic airports at Baa Dharavandhoo, Raa Ifuru, Th Thimarafushi, Dhaalu Kudahuvadhoo, Gaaf Alif Kooddoo, Gaaf Dhaal Kaadedhoo, Laamu Kadhdhoo, Haa Dhaal Kulhudhuhfushi, and Gn. Fuvahmulah airport.
The government announced the opening of 5 new airports in the Maldives this year. These include the newly opened Kulhudhuhfushi airport, Maafaru airport, and airports at Gaaf Alif Maavarulu, Shaviyani Funadhoo and Lhaviyani Madivaru.
Establishing airports within 20 minutes of each habited island was a pledge of the previous government and the current government is working toward the same goals.