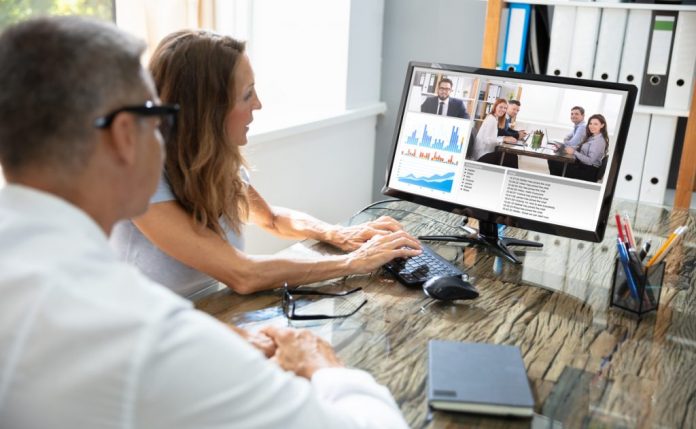 By Bee Digital
About Bee Digital: Bee Digital is a digital marketing agency in Maldives that specializes in social media marketing, search marketing (SEO), content marketing, marketing automation and web development.
Bee Digital's services specifically designed for the tourism industry can facilitate you in reaching potential customers and help you introduce your products and services to increase sales. Contact Bee Digital at: marketing@orcamedia.goup
The novel coronavirus has turned global economies on its head and caused businesses everywhere to scramble to make drastic changes to their everyday workflow in order to survive as social distancing and lockdowns become the new norm across the globe.
That means no more physical meetings and no more gathering around near the watercooler to catch up on the latest gossip at work places. It's all about being online now as companies everywhere are forced to embrace the latest innovations and technologies they were hesitant to implement just a year ago because… let's face it, it's a matter of survival now.
Among the technologies that have become essential practically overnight are video chat apps for smartphones. Since the outbreak of COVID-19 began, video chat apps have played a vital role for businesses everywhere and it's true in Maldives as well. Government offices and private offices started to use video chat apps to have meetings, communicate within the team and to communicate with customers.
Video communication has become the new norm in workplaces and even among the public, leading to phenomenal increase in demand for such apps.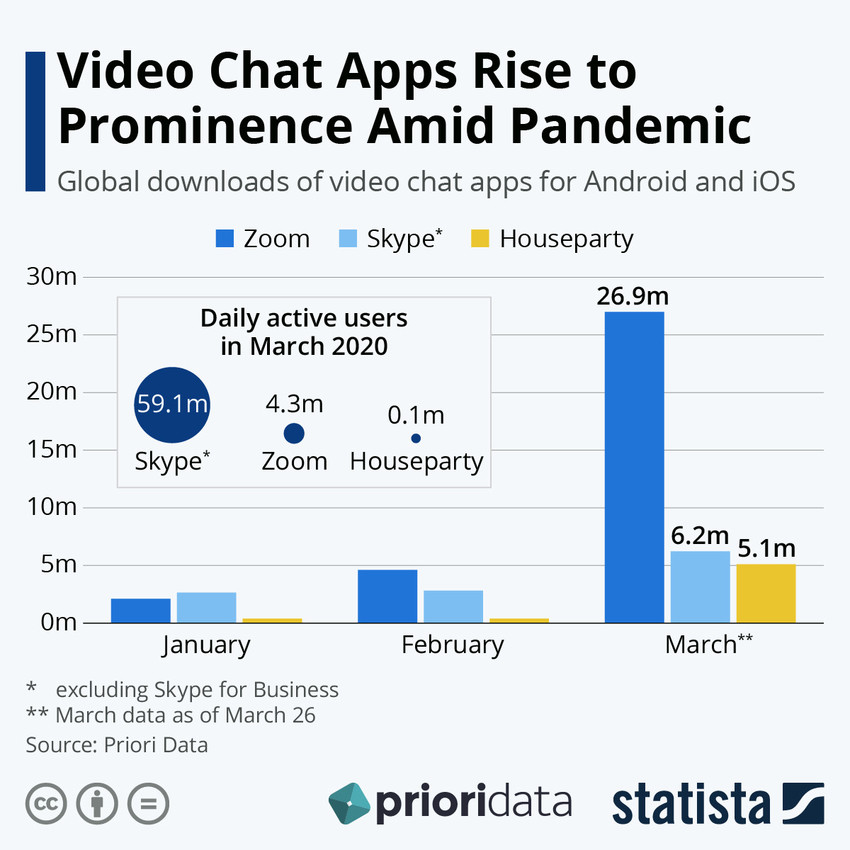 According to Statistia, global downloads of Skype, Houseparty and Zoom, surged by more than 100% in March 2020. Video conferencing applications were downloaded nearly 27 million times this month, up from just 2.1 million times in January.
According to the statistics, Zoom became the most popular app with 26.9 million downloads in March 2020. An impressive feat considering the app was virtually unknown before the pandemic began as Skype, dethroned to 2nd place with 6.2 million downloads, had been the most famous video chat app pre-COVID-19. Houseparty trails behind Skype with 5.1 million downloads in March 2020.
However, based on active users of the apps worldwide, Skype still leads with over 59 million daily active users on iOS and Android in March 2020. Zoom takes second place with 4.3 million users, followed by Houseparty with 0.1 million active users in March 2020.