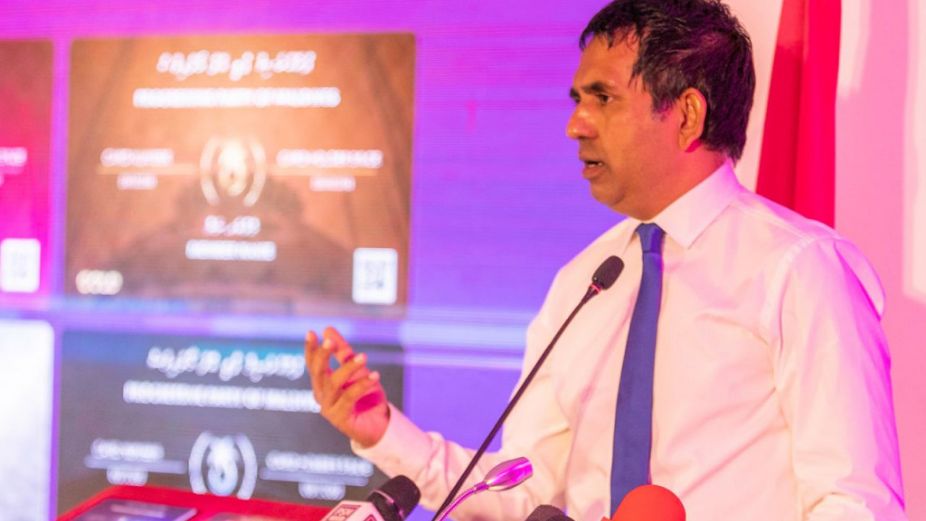 During the ceremony held to introduce PPM loyalty cards, the Vice President of PNC, MP Mohamed Saeed announced that a sports cafe' will be opened by PPM for the youth.
MP Saeed outlined during the ceremony that modern changes are required to operate political parties and that the former president Abdulla Yameen is putting effort to bring these positive changes which can also be seen in the operation of political parties in more developed countries. He further stated that the sports cafe' will facilitate in building relations with the youth with modern thinking while developing the fundraising potential of the party.
Moreover, he outlined that PPM will put more effort in the future to promote the party and the party's government such as introducing masks and t-shirts with PPM logo and also other products that reflect the major projects or developments during PPM government such as Dharumavantha Hospital, Sinamale' Bridge, the new runway at Velana International Airport and other milestones achieved.