In preparation for the leading global event World Travel Market 2018, London, a pre-meeting was held today at Champa Central Hotel. Representatives from 13 companies attended the meeting including the industry related companies and media. Information pertaining to the WTM fair, participation from the Maldives and other relevant details were highlighted in the briefing given by MMPRC.
The Maldives will be participating in the World Travel Market fair scheduled to be held in Excel, London from 5-7 November 2018. A total of 165 representatives from 64 companies are set to travel to this fair, which is one of the landmark events of the tourism industry.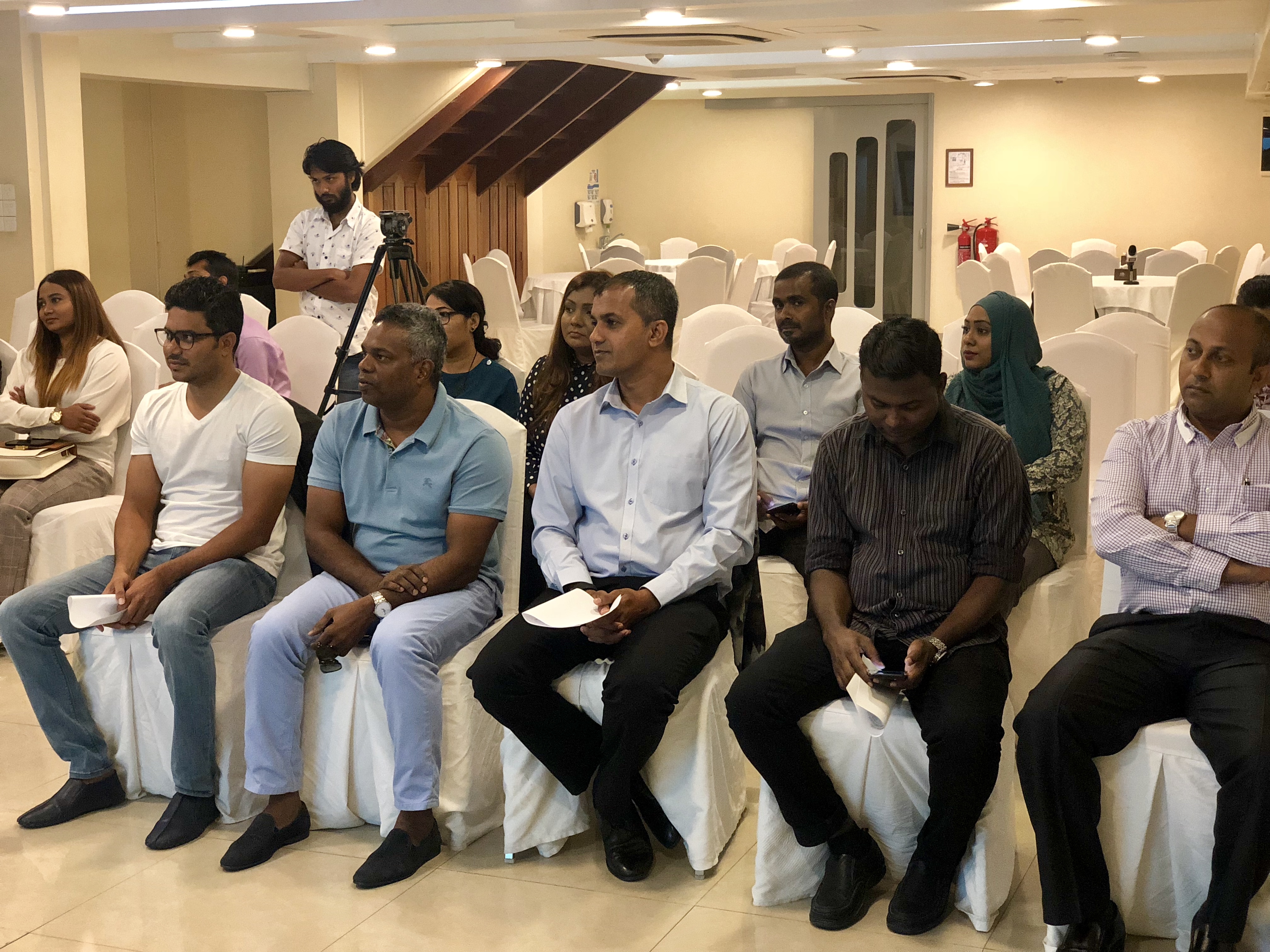 The delegates of Maldives will be led by the Minister of Tourism, Hon. Moosa Zameer, together with Ambassador to the UK/Belgium Hon. Ahmed Shiaan and the Acting Managing Director of Maldives Marketing and Public Relations Corporation (MMPRC), Mr Haris Mohamed.
This year the stand size has been increased by 69sqm with additional 8 counters compared to the previous year. Visitors can experience Maldivian delights passed on over the years. Also, local traditional attire will be showcased to the visitors.
Every year, World Travel Market London brings together the global travel trade under one roof to discuss business, innovations and trends in the travel industry. Likewise, it is expected that the World Travel Market 2018 will be a fruitful event to the participants.