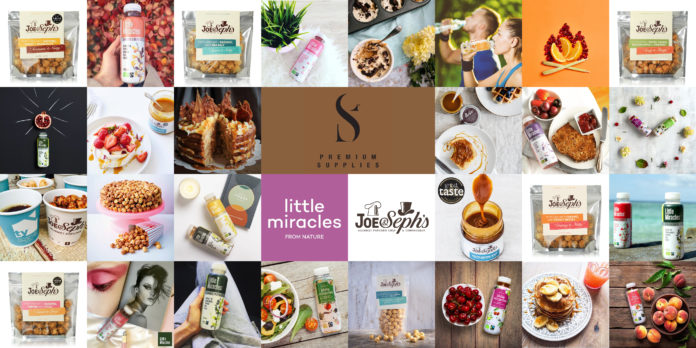 "Startup is a State of mind" according to Adora Cheung CEO of US start up Home JOY. "It's when people join your company and are still making the explicit decision to forgo stability in exchange for the promise of tremendous growth and excitement of making immediate impact"
A sentiment that certainly resonates with Premium Supplies, and exactly the reason behind the founders, Nazal Nazim and Ismail Miuwan's decision to take a risk and enter a matured Food & Beverage Supplier Market in the Maldives.
Premium Supplies now a year old has achieved both growth and impact. They have indeed survived the first year and have successfully placed products in a handful of resorts and in all major super markets across Male'.
The company's business model is key to its success. It was a timely decision to provide 5-star luxury resorts with well sourced and natural products carefully handpicked to the meet the growing global demand for high quality, natural, organic and artisan foods. A trend that has seen to be replicated by the high-end clientele that frequented the Maldives luxury resorts but not met by the current F&B suppliers, especially when it came to snacks and providing premium choices in the hotel's mini bars and delis.
As with every global trend, the natural life style trend was also slowly catching on in the local market and Premium Supplies have managed to capture the audience with their exceptional range of well curated, award winning products.
The company's current focus is on establishing the market and distributing Little Miracles' range of organic teas and Joe&Seph's gourmet popcorn and caramel sauce, both products are of premium quality and natural with no extra additives.
Joe&Seph is a family owned British business. They pride themselves in producing the best tasting popcorn and caramel sauce in the world and all 50 of their flavours are handmade in London using all natural ingredients. The company to date has won 29 Great Taste Awards. With a product as such, the biggest challenge for Premium Supplies was to maintain the freshness of the popcorn, which they have achieved by importing smaller amounts frequently than opt for a more economical bulk order. It is clear that providing quality is vital for Premium Supplies.
Little Miracles line of organic teas are a blend of tea and super fruit juice developed by Danish founder after intensive travelling in China. Created with consumer's health and wellbeing in mind the tea has panax ginseng in its purest form and acai making it the perfect fresh cold pick me up. The drinks are sweetened with organic agave and less than 90 calories, free from artificial colour and flavours. Little Miracles was awarded the Quality Food Award within the Best Cold Beverage category in 2013.
A year into the business Premium Supplies have accomplished to break into a niche market with a concept relatively new to Maldives – healthy snacking. The company's future looks promising with a more natural life style trend remaining strong. The company is excited for its future with their mind set on introducing more product lines and establishing a high-end product procuring service for the luxury resorts.
Link: Premium Supplies
By: Maisa Ali Didi