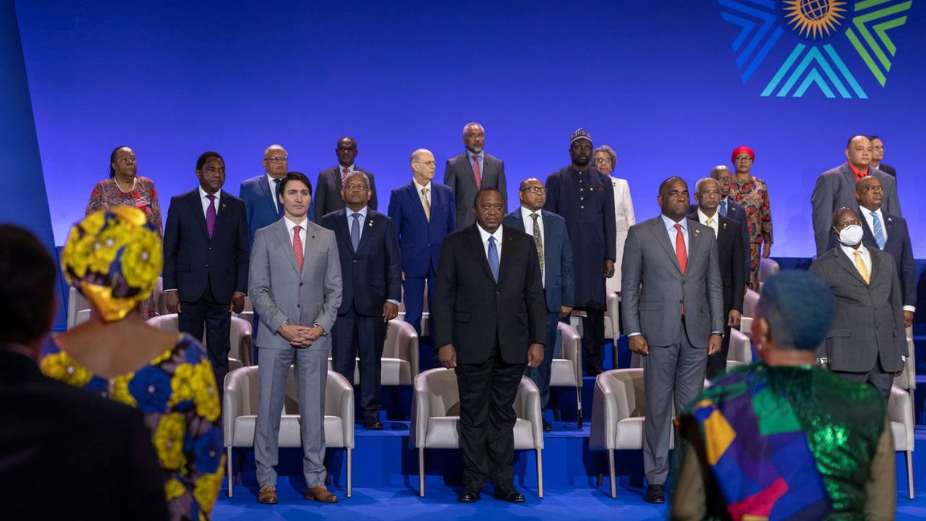 President Ibrahim Mohamed Solih, on Friday, attended the official opening ceremony of the 26th Commonwealth Heads of Government Meeting (CHOGM). The ceremony was held at the Kigali Convention Centre, Kigali, Rwanda. First Lady Fazna Ahmed accompanied President Solih.
Held from June 20-25, 2022, CHOGM brings delegates from 54 nations from Africa, the Caribbean and Americas, Europe, Asia, and the Pacific, seeking to strengthen multilateral cooperation, explore new opportunities, and address shared challenges facing future generations. The official opening will be followed by high-level meetings of the delegates to discuss collaboration on topics ranging from trade to health to climate. CHOGM also features four forums, ministerial meetings, side events and other activities.
The CHOGM 2022 theme is "Delivering a Common Future: Connecting, Innovating, Transforming." President Solih's attendance cements further his administration's continued commitment to cooperate with the international fora on shared goals such as democracy, peace, and prosperity. It also represents Maldives' participation in the international community to strengthen cooperation on environmental protection, trade growth, democracy support, and education and gender equality. He also took this opportunity to promote the voice of the small island states on a global platform.
The Maldives initially joined the Commonwealth of Nations on July 9, 1982, but withdrew membership on October 13, 2016. The Commonwealth accepted the Maldives' application for re-admission on February 1, 2020, welcoming it as the 54th member and marking the fulfilment of one of this administration's key inaugural pledges.
CHOGM, held every two years, was due to take place in June 2020 but was postponed twice due to the Covid-19 pandemic. CHOGM 2022 is the first to be held since the Maldives' re-accession to the network. The Commonwealth comprises 54 countries, representing 2.5 million people, of which 25 are small island developing states.