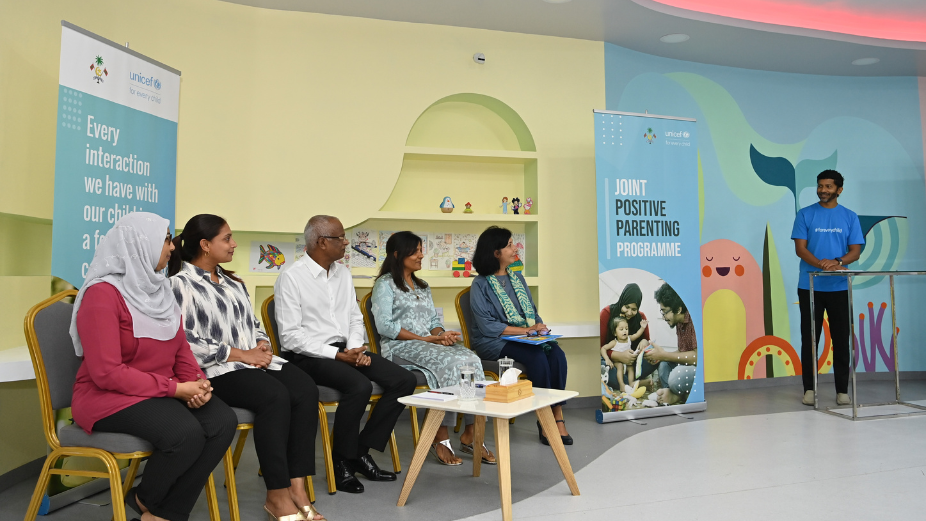 President Ibrahim Mohamed Solih and First Lady Fazna Ahmed on Wednesday attended a ceremony held to launch the Joint Positive Parenting Program (JPPP). Parents and officials from the government and the United Nations Children's Fund (UNICEF) joined them at the function held at the Child Development Centre (CDC).
The joint initiative is a five-year collaboration between UNICEF and the Ministry of Education. It aims to empower parents with positive parenting skills to support their children's growth more effectively and help them reach their full potential.
The programme addresses children's critical survival and developmental challenges as observed in the Situation Analysis of Children and Youth conducted in 2021. It is also designed to address 21st century challenges and aftereffects of the Covid-19 pandemic that exacerbated existing challenges for parents, children, and adolescents.