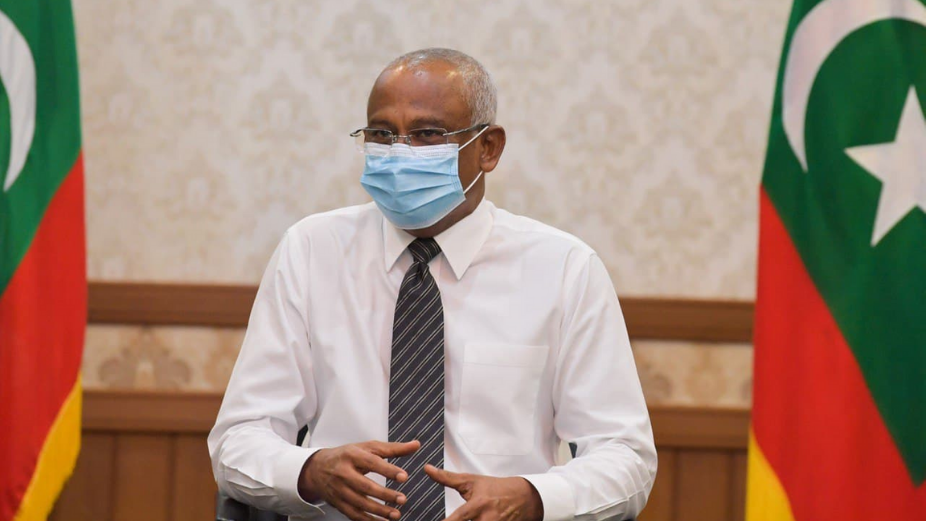 President Ibrahim Mohamed Solih, on Monday, appealed to popular sports figures to use their influential role to create awareness and steer the general public towards adopting preventive measures against Covid-19. He made the statement at a meeting held with the representatives of the first division football clubs at the President's Office this afternoon.
Speaking at the meeting, the President said that the sports community, especially influencers and popular athletes, must come out as model citizens and advocate for preventive measures such as social distancing, vaccination and wearing masks.
Representatives from the clubs shared collective views regarding resuming the annual football season and discussed avenues of resolving other pertinent issues. They further revealed that the Covid-19 recovery measures have financially weighed down the clubs, emphasising the heavy burden of supporting their players throughout the pandemic.
Speaking at the meeting, President Solih affirmed that the Administration would work with relevant stakeholders to address the concerns raised. Furthermore, he again urged clubs and players to take a proactive role in promoting protective measures to prevent transmission of Covid-19 in a bid to overcome the pandemic at the earliest.