President Ibrahim Mohamed Solih has appointed new members to the Anti-Corruption Commission (ACC).
The President appointed Uza Fathimath Anoola, Mariyam Shiuna, Aishath Abdulla, and Ali Ashraf, as members of ACC.
Mariyam Shiuna previously served as Executive Director at Transparency Maldives and is currently studying for her Ph.D. in International Development.
Aishath Abdulla previously served as an Audit Executive at the Ministry of Finance and attained her first degree in Accounting and Finance at the Maldives National University.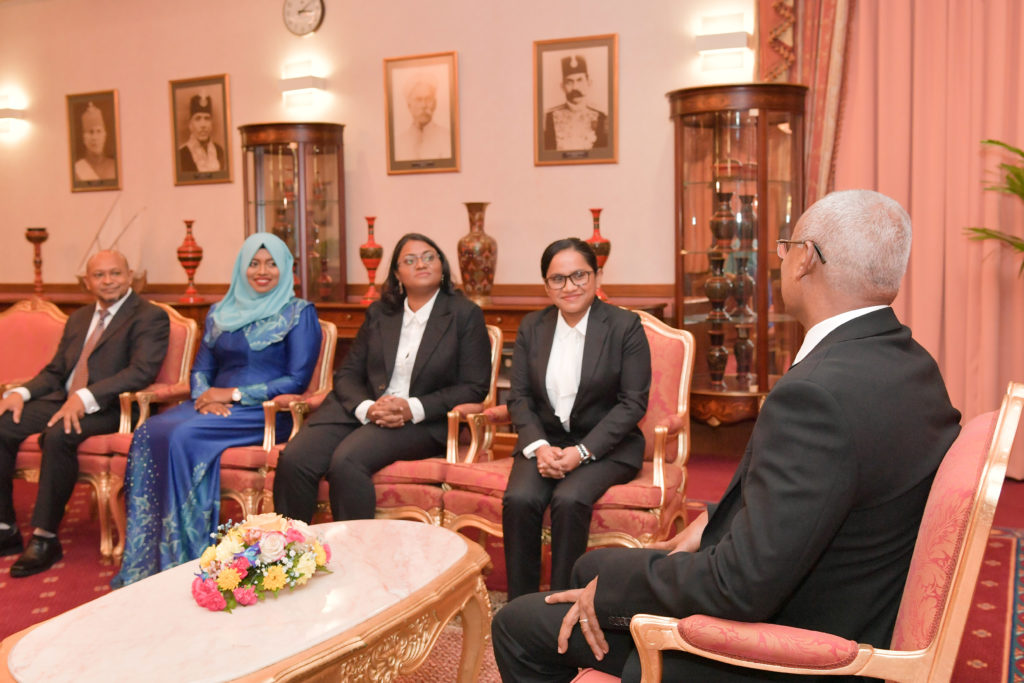 Ali Ashraf previously served at various managerial level positions at Villa College, including the post of Director of Marketing. Ali Ashraf is currently enrolled in the Masters of Business Administration program at the University of Western England.
The President presented letters of appointment to the four members at a ceremony held at the President's Office. Before being presented their letters of appointment, the four individuals took the oath of membership of ACC, administered by Supreme Court Judge Hon Uz Adam Mohamed Abdulla.