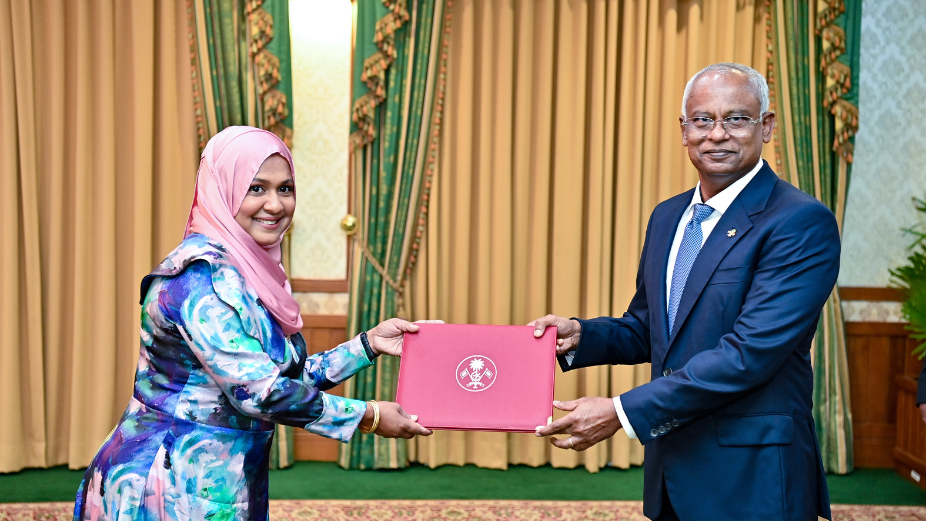 President Ibrahim Mohamed Solih appointed Safa Shafeeq as a member of the Maldives Broadcasting Commission (MBC) on 9th May 2023. MBC is an independent institution mandated to govern the implementation of the Broadcasting Act (Law No. 16/2010).
After presenting Ms Safa with the Letter of Appointment, President Solih met with her and discussed pertinent issues related to the broadcasting sector.
Ms Safa completed her Master of Arts in Social Policy at the Maldives National University (MNU) and her Master of Arts in Communication at the Limkokwing University of Creative Technology (LUCT), Malaysia. She has also been working as a television personality for state broadcaster Public Service Media (PSM) since 2006.