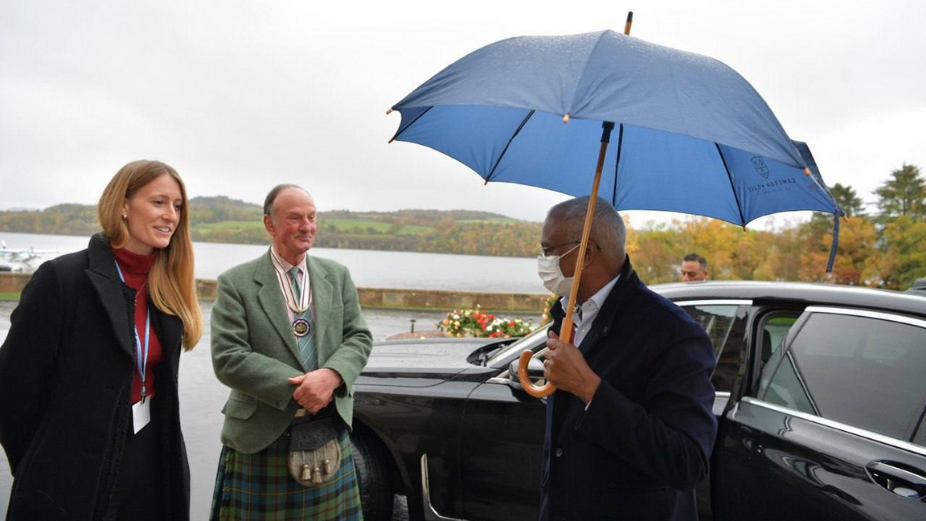 H.E President Ibrahim Mohamed Solih has arrived at Glasgow, Scotland to attend the 2021 United Nations Climate Change Conference (COP26). This marks the first time in 12 years that a Maldivian state leader is joining the climate change conference.
The President is accompanied by a delegation of high-level officials including the Speaker of the Parliament and former President, H.E President Mohamed Nasheed.
COP26 is a major event for the Maldives and an opportunity to address the nation's sustainable development plans on the global stage. President Solih is schedule to give the National Address at COP26 on 1 November, 2021.
The Maldives announced an ambitious plan in 2019 to achieve Net Zero by 2030, tying in with President Solih's advocacy on international platforms championing the rights of Small Island Developing States (SIDS) and global climate resilience. From participating in intergovernmental organisation to national level activities, the Maldives has already spearheaded several efforts to address and bring global attention to the climate emergency, most notably advocating for fiscal strain of resilience building and climate adaptation for lesser-developed nations.