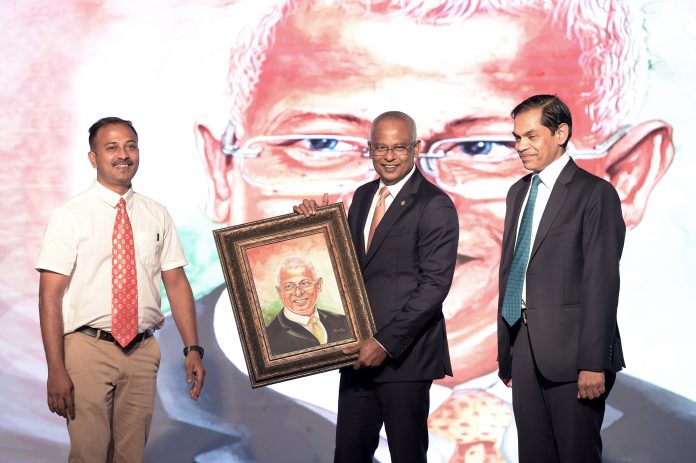 President Ibrahim Mohamed Solih has attended the special celebratory function held to mark the 71st Republic Day of India.
Vice President Faisal Naseem, Minister of Foreign Affairs Abdulla Shahid, Indian Ambassador Sunjay Sudhir and other state dignitaries were in attendance of the function held at Dharubaaruge.
During the event, Indian artist Mr. Hemant Kumar presented President Solih with a portrait of the President created by the artist. A highlights video depicting the development of the bilateral relations between the Maldives and India since November 2018 was also played at the ceremony.
The function included festive and cultural performances representing both countries and its people.
India's Republic Day is celebrated on the 26th of January every year to celebrate the birth of India's Constitution since the year 1950, when the Constitution of India entered into force, replacing the British drafted 1935 Government of India Act as the country's principal underlying legal document.