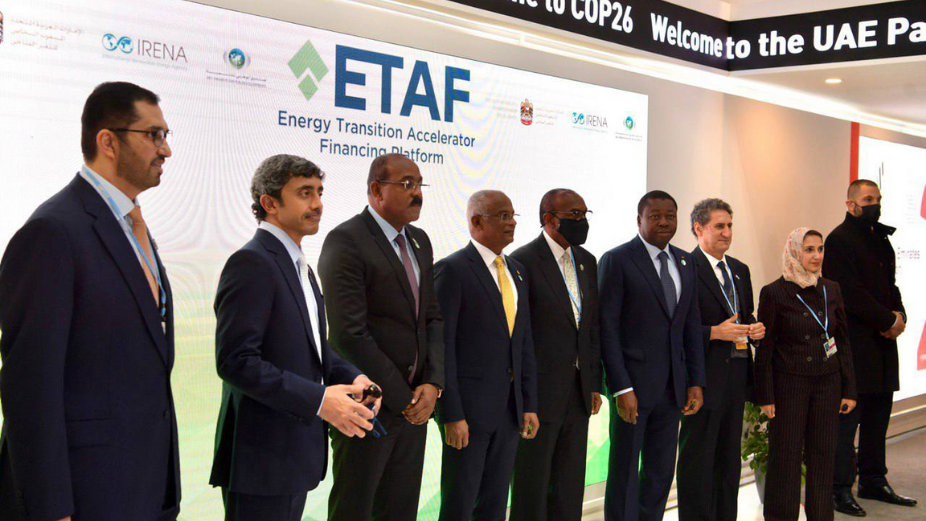 H.E. Ibrahim Mohamed Solih has attended the high-level launching of the Energy Transition Accelerator Financing platform (ETAF) by the International Renewable Energy Agency (IRENA) on the sidelines of the 2021 United Nations Climate Change Conference (COP26) in Glasgow, Scotland.
The Maldives has pledged to achieve Net Zero by 2030, tying it to financial support from international partners. IRENA, the Abu Dhabi Fund for Development (ADFD), and the UAE government established the IRENA/ADFD Project Facility to assist developing countries in finding sustainable renewable energy solutions. The Maldives is the project facility's first beneficiary.
Under the first cycle, a small-scale waste-to-energy project that will generate 0.5 MW will be established. The second project that the Maldives requested support for had been selected under the 7-th cycle. This waste-to-energy project in Addu City and would generate 1.5 Megawatts of electricity from municipal solid waste, forecasted to benefit a total population of 35,000 people.
ETAF will help funnel urgently needed climate and renewable energy finance to selected projects in developing countries, especially Small Island Developing States (SIDS).