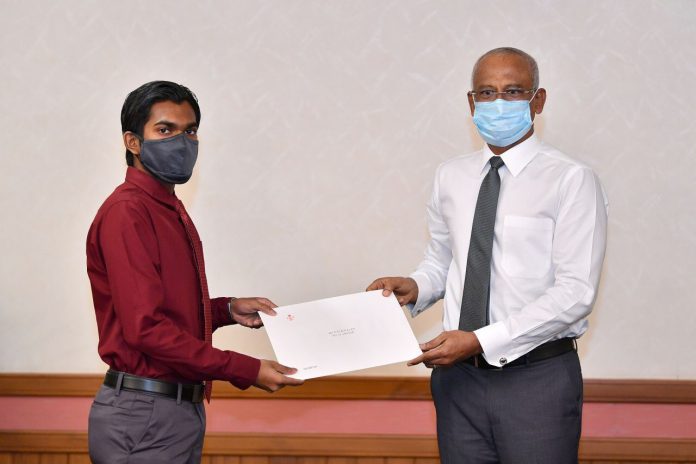 President Ibrahim Mohamed Solih has awarded a special scholarship to 7 students who completed their A 'level Education last year.
This award has been achieved by 5 students of Centre for Higher Secondary Education (CHSE) and 2 students of Al'Madhrasathul Arabiyyathul Islamiyya. They were awarded by President Ibrahim Mohamed Solih.
Speaking at the awards ceremony, Minister of Higher Education Dr. Ibrahim Hassan stated that, this is the first time two the students who completed the "Shahaadha" secondary education received presidents scholarship at the same time.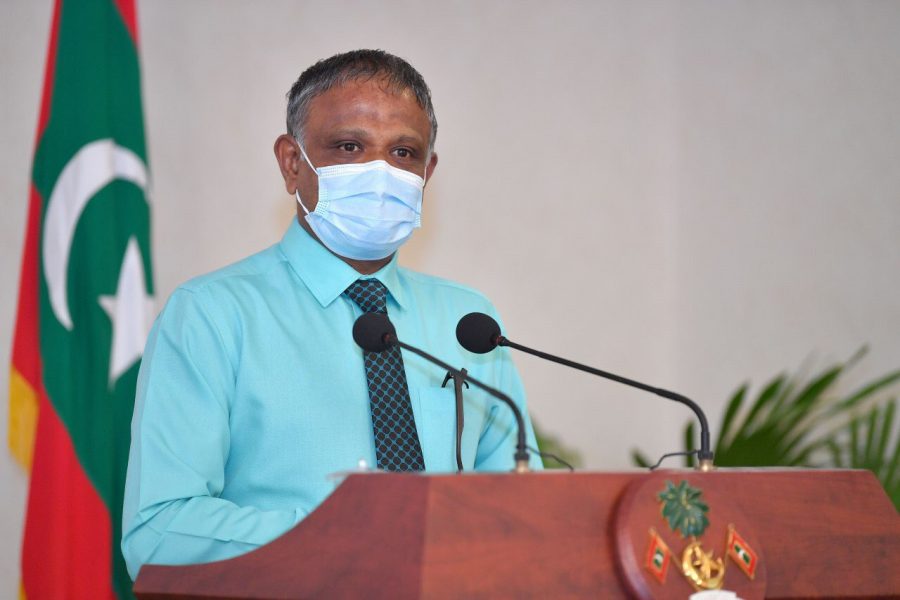 Ibrahim Hassan highlighted that they will continue to provide funds for the students regardless of the economic downturn faced by the country due to the pandemic. Minister has also advised the students to use the opportunities provided wisely, to serve the nation.
These students will be provided the opportunity to study from their field of interest in their preferred country for the first degree having the expanses bared by the government.