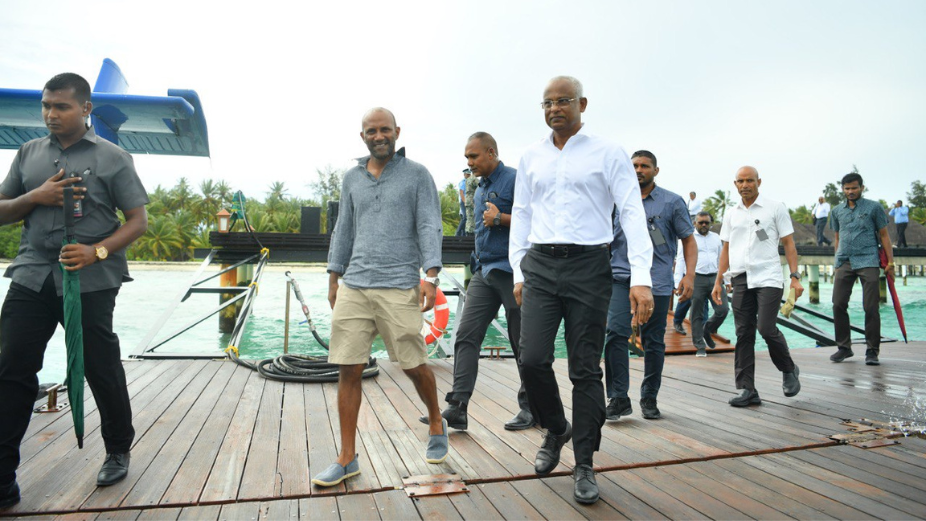 President Ibrahim Mohamed Solih, on Monday, concluded his official visit to five islands of the Meemu Atoll and returned to Malé. He visited the islands of Raiymandhoo, Maduvvari, and Dhiggaru on Saturday. On Sunday, he visited Veyvah and Muli Islands.
During the visit, the President met with the members of the atoll and island councils, women's development committees, and resident communities of the respective islands. He also inspected the progress of developmental activities on the islands and visited some public offices and institutions.
On Veyvah Island, the President inaugurated the newly upgraded harbour and new powerhouse. He attended a ceremony to mark the completion of the coastal protection project on Dhiggaru Island and also inaugurated a new volleyball court developed on the island.
A delegation of senior government officials accompanied the President on his visit.