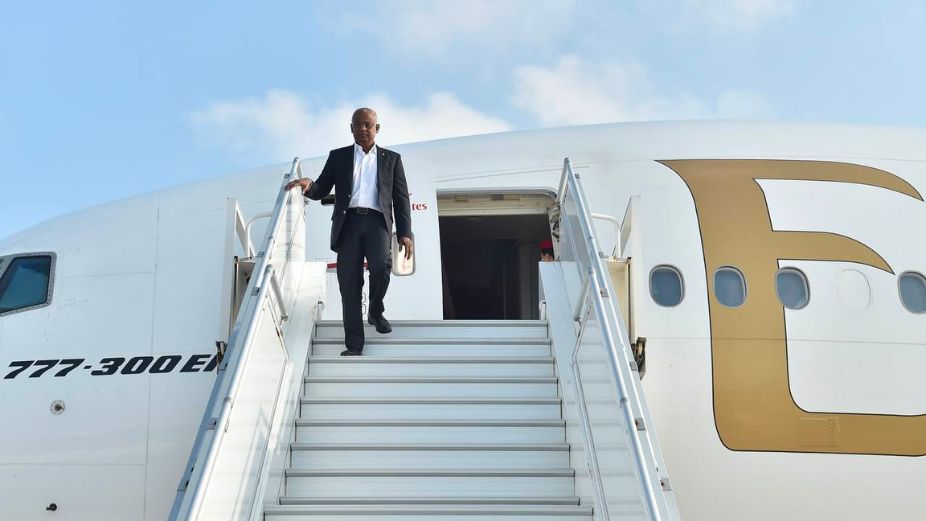 President Ibrahim Mohamed Solih returned to Malé on Sunday after concluding his official visit to Qatar and Germany. Several high-level bilateral meetings and engagements in the international arena highlighted the President's successful visit to the two countries.
In the first leg of his visit, President Solih attended the 5th United Nations Conference on the Least Developed Countries (LDC5) in Doha, Qatar. The President met with H.E. António Guterres, the Secretary-General of the United Nations (U.N.), and several world leaders on the sidelines of the conference.
During the second leg of his visit to Germany, the President was joined by First Lady Fazna Ahmed, and they visited the ITB Berlin 2023 and toured the Cecilienhof Palace in Brandenburg. President Solih also met with H.E. Frank-Walter Steinmeier, the President of the Federal Republic of Germany.